Advances In Root Canal Therapy And Technology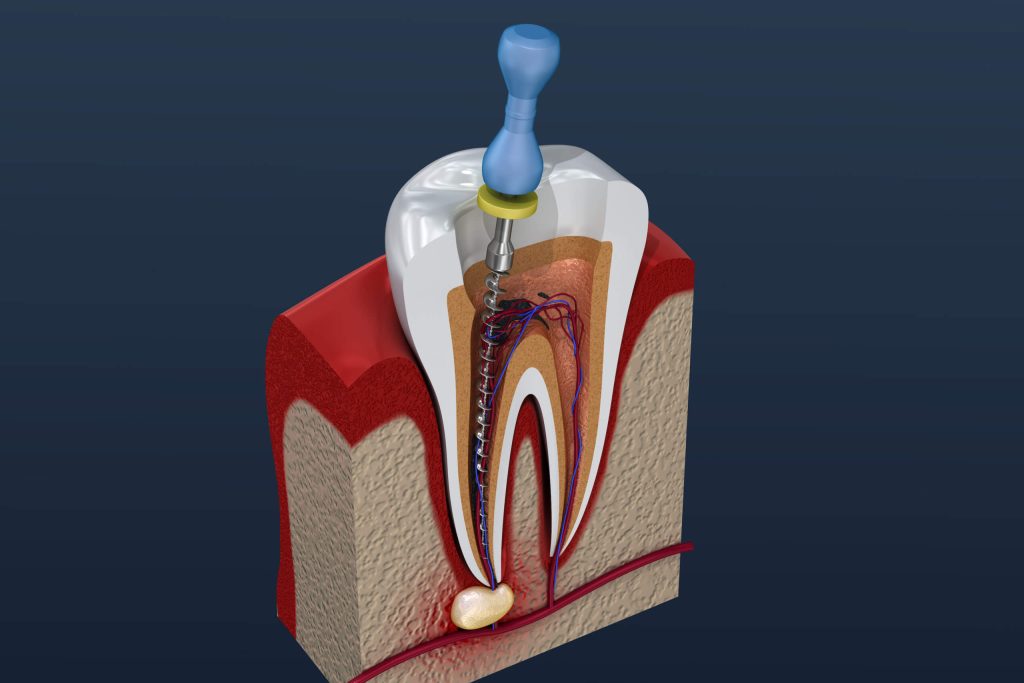 Going to a dentist and dealing with different professionals can be incredibly confusing. There's the general dentist, the dental assistant, a dental hygienist, orthodontist, periodontist, and even the term endodontist. Here's what they all mean:
Dental Assistants perform preparatory work such as sterilizing equipment, taking impressions of teeth, and developing X-rays.
Dental Hygienists examine patients for signs of oral diseases and perform a dental cleaning.
A General Dentist (DDS) diagnoses and treats patients offering a range of services. Services include cavity fillings, fitting dentures, and referring patients to specialists.
An Orthodontist specializes in jaw alignment and teeth positioning fitting braces.
A Periodontist provides services that support the teeth, gums, periodontal ligament, and alveolar bone structure.
Endodontics is a branch of dentistry focused on treating diseased and infected pulp, the inner layer of the tooth, and predominantly works with root canal therapy. Endodontists spend an additional two-three years of post-graduate studies and residency.
Suppose you are experiencing the warning signs of a root canal. In that case, it's always best to have a specialist dentist like Advanced Endodontics to take care of you using advances in root canal therapy and technology.
When Is a Root Canal Needed
A root canal is needed when the pulp (the inner part of the tooth) is injured or becomes inflamed or infected. Removing the injured or infected pulp and root preserves the tooth's structure. This means the tooth doesn't need to be extracted, leading to costly implants or false teeth.
Common causes of damage to the pulp include:
Chipping or cracking in the teeth leading to exposure of the pulp
Deep decay happens when decay is left untreated
An injury to the tooth where the pulp is damaged
Common symptoms of the damaged pulp include tooth pain and a sensation of heat in your gums or swelling.
During a visit to the dentist, an X-ray will confirm the diagnosis resulting in your dentist, referring you to an endodontist if you need a root canal.
The Goal of a Root Canal
The goal of root canal therapy is to enlarge canal space inside the root to introduce liquid irrigants that kill bacteria and denature proteins in the root canal system. It's essential to irrigate to the end of the root because tissue left in the canal system can cause inflammation and abscess.
Through 3D scanning techniques, the specialist can remove 75%-80% of the root canal at best. This amount is usually sufficient for the treatment to be successful.
How a Root Canal Is Performed
A numbing agent is applied to the gum area near the affected tooth. Then, a strong local anesthetic is injected into the gums. Apart from a short, sharp pinch or burning sensation, you won't feel any pain when the anesthetic takes hold.
Once the tooth area is numb, the endodontist makes a small opening in the top of the tooth. Next, they carefully remove the damaged pulp using special tools to clean out all the canals in the tooth.
When the pulp has been removed, the dentist coats the area with a topical antibiotic. This is done to prevent further infection and to ensure the infection is cleared as much as possible. After the root canals are cleaned and disinfected, the tooth is filled and temporarily sealed. A follow-up appointment is then required to take X-rays to ensure the infection is gone. Once it is, the tooth is then given a permanent filling or replaced with a crown.
Laser Shockwave Technology
Recently, a breakthrough in laser technology called a Fotona Lightwalker Laser System is making root canals easier and more effective. This new technology creates shock waves to help clean the last 25% of the canal area that instruments cannot reach. The result of this revolutionary technology allows the clinicians at Advanced Endodontics to clean the root canals better with less tooth structure removal. The remaining tooth structure is stronger due to less tooth structure loss. Additionally, the canals are often sealed with a biofriendly ceramic sealer that promotes healing and does not cause any inflammation. 
As technology becomes more economical with more prevalent general population use, the Fotona Lightwalker Laser shockwave technology will likely become the standard of care for root canal therapy.
There's no need to be worried if your dentist or endodontist prescribes a root canal procedure. A modern root canal therapy treatment is very similar to a routine filling making it relatively painless and extremely effective. Millions of teeth are treated and saved this way each year, relieving pain and making teeth healthy again.
Contact Your Preferred Endodontist
At Advanced Endodontics, we are mindful that the mere thought of a root canal can be stressful. We are proud that every visiting patient is fully informed and made to feel comfortable and relaxed. Call 352-404-5550 or contact us online to schedule your appointment today. We can't wait to meet you and demonstrate how caring and dedicated we are to providing you with the latest in technology and treatment options.