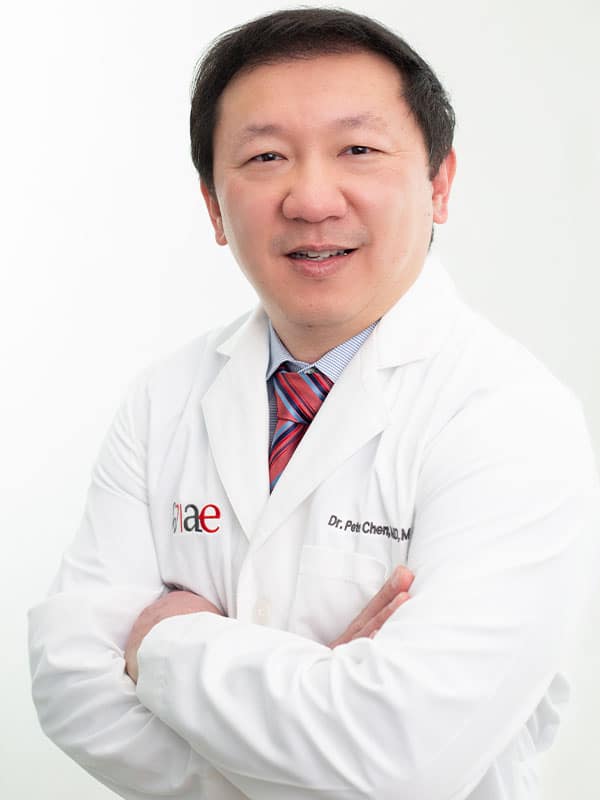 Dr. Chen comes to work every day to instantly relieve his patients from tooth pain. He works to make every root canal better, faster, and more pain-free than the last. His dedication to excellence is fueled by his desire to solve problems and design new ways to execute solutions for his patients. Staying up to speed with advancements in pain-control and endodontic technologies enables him to raise the bar, save natural teeth, and provide stress-free root canals to his patients in Central Florida.
Dr. Chen inspires young endodontists at Harvard University and within our practice. His pursuit of personal and professional growth has grown not only our practice, but drives our entire team to grow as well. He volunteers with Feeding Children Everywhere, Ronald McDonald House, and provides charity dental work to underserved communities multiple times each year.
Dr. Chen is a member of the American Association of Endodontics and the American Dental Association. He was awarded a Certificate of Appreciation for teaching at Harvard Dental School from 2004 to 2019.
When he's not working, Dr. Chen enjoys spending time with his lovely wife, Charity, and his adorable children, Chloe and Aiden. He spends his free time singing karaoke, learning wing chun, practicing archery, and collecting swords. He is also fluent in Mandarin Chinese and Taiwanese.
Education
Boston University – Bachelor of Science in Human Physiology
Tufts University School of Dental Medicine – DMD
Harvard School of Dental Medicine – 3 year residency Certificate in Endodontics and a Masters of Medical Science in Oral Biology
Accolades
Orlando magazine's Top Dentists (2010-2020)
Faculty Recognition Award, 15 Years of Service, Harvard School of Dentistry
Associations
American Association of Endodontists, Florida Association of Endodontists
Looking for an endodontist in the Central Florida area? Contact us today to schedule an appointment.