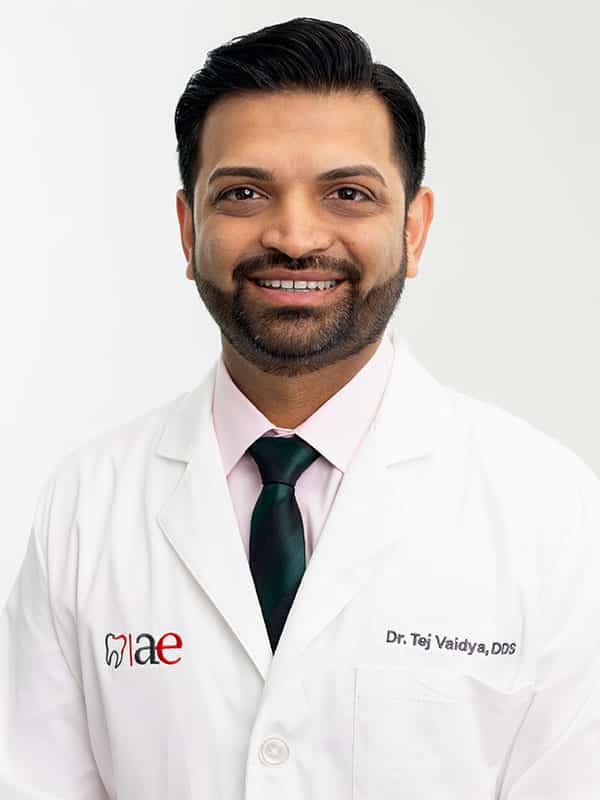 Dr. Tej Vaidya strives to make significant improvements in his patient's lives one tooth at a time. He is passionate about diagnosing and treating pain. Endodontics presents a daily diagnostic challenge that motivates him to change his patient's lives. His ability to diagnose pain, treat complex and routine cases with endodontics enables him to provide excellent care to our Central Florida practice every single day.
Dr. Vaidya has been awarded the Student Achievement Award in Endodontics and the award of Leadership and Excellence by Pierre Fauchard Academy. He is also very involved in his community by providing free dental work with Dentistry from the Heart and participates in Feeding Children Everywhere.
When he's not improving patient's smiles and saving their natural teeth, you can find Dr. Vaidya on the golf course or spending time with his wife and son.
Education
Stony Brook University: Bachelor of Science in Pharmacology
Stony Brook University School of Dental Medicine: Doctor of Dental Surgery, Advanced Education Program
Stony Brook University Hospital: General Practice Residency
Associations
American Association of Endodontists, American Dental Association, Florida Dental Association, the Florida Association of Endodontists, Central Florida District Dental Association.
Looking for an endodontist in the Central Florida area? Contact us today to schedule an appointment.