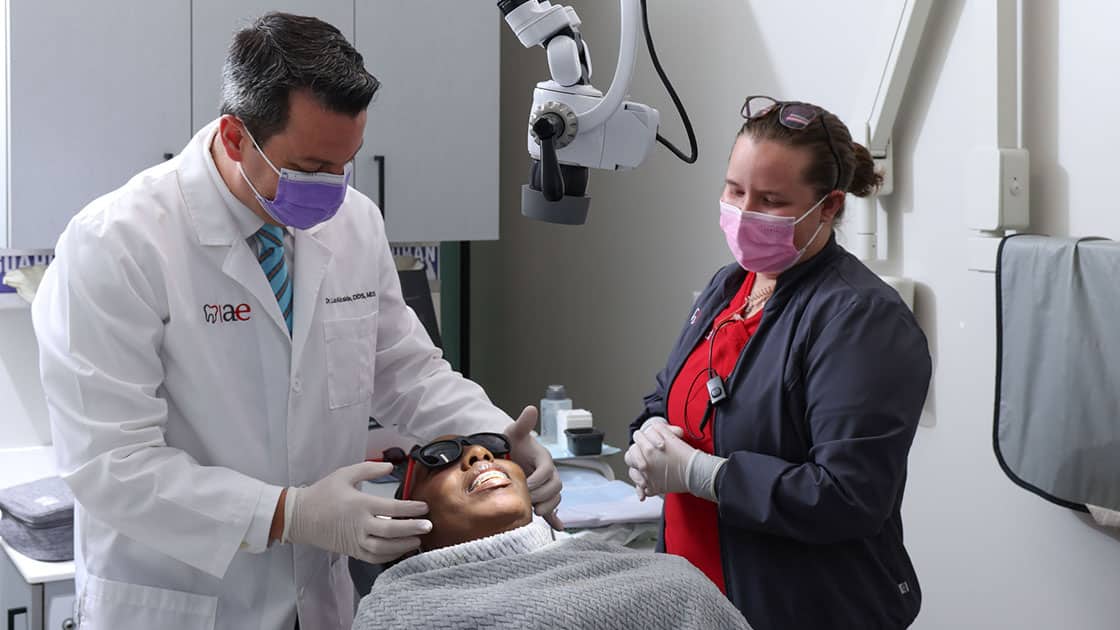 Advanced Endodontics provides endodontic emergency treatment in Central FL. Contact one of our offices to learn more and schedule an appointment.
What Defines a Dental Emergency?
Chipped tooth? Toothache? Swelling? We'll see you ASAP.
If we knew when an emergency was going to happen, we could be prepared for it. And, it wouldn't necessarily be an emergency, would it? Anyone can face a dental emergency at any time – even those who have great oral health can easily find themselves facing a dental emergency.
So, what does a dental emergency look like? It can include things such as: 
Severe tooth pain
Tooth loss
Dental trauma
Abscess
Swelling in the gums, cheek, jaw, or neck
Lost fillings or crowns
Cracked tooth
At Advanced Endodontics, we practice emergency dentistry. That means when these unpredictable moments arise in your life, we are here for you when you need us the most – giving you the best chance at saving your natural tooth.
Procedures Offered
Our primary services are: 
Emergency dentistry involves seeing the patient right away and taking the best first step to find the right path for healing. Because many dental emergencies revolve around an exposed pulp, root canal treatments and root canal retreatments are two very common procedures used. And endodontic surgery can be used to treat pain that is coming from the root.
Contact Us for Emergency Consultations
During office hours call (352) 404-5550 to learn more or schedule an appointment.
AFTER HOURS EMERGENCY HELPLINE
We are here to help 24/7. 
FAQs About Emergency Dental Treatment
How dangerous is an abscess?
An abscess should be treated as soon as possible as this infection can spread. If left untreated, it can potentially lead to a life-threatening situation.
What are the signs that my tooth infection is spreading?
An infected tooth can begin spreading to other areas of the body if left untreated. It can lead to swelling in the mouth, jaw, and neck – which should be treated as an emergency. Without treatment, you may develop symptoms like headache, fever, dizziness, fever, face swelling, dehydration, increased heart rate, increased breathing, and stomach pain. Experiencing any of these things requires medical attention immediately.
Is root canal treatment always considered an emergency?
No, not always. When a patient has severe tooth pain, swelling, and/or an abscess, root canals may warrant a dental emergency.
Looking for an endodontist in the Central Florida area? Contact us today to schedule an appointment.