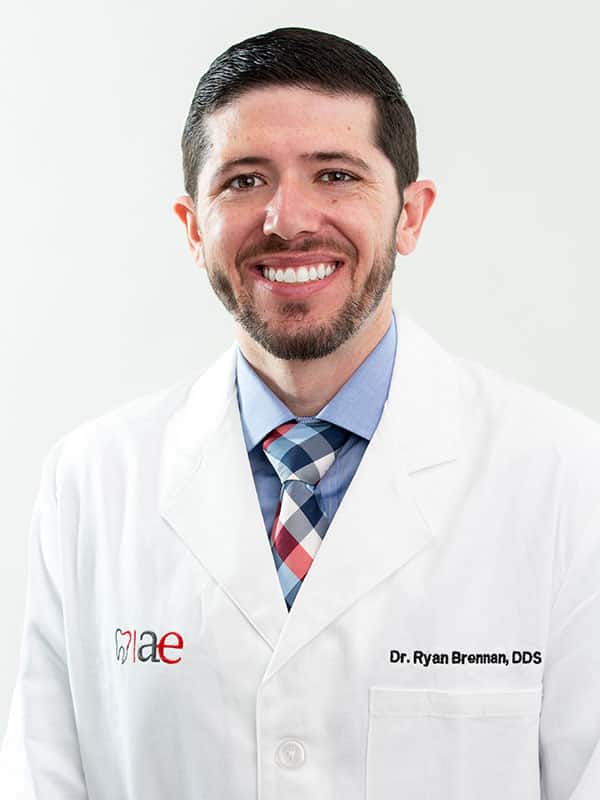 Dr. Ryan Brennan is passionate about relieving his patient's pain and saving their natural teeth. Endodontics challenges him every day to improve his clinical skills and provide the highest level of care possible.
Along with being a full-time endodontist, Dr. Brennan volunteers at the Florida Mission of Mercy and participates in Dentistry from the Heart events. During his fellowship at The Albert Schweitzer Fellowship Los Angeles Chapter, he established two free dental clinics in which dental students provide free dental care to patients in need in the Los Angeles area. Both the Homeless not Toothless and MEND (Meet Each Need with Dignity) organizations are still operating and serving their respective communities. Further, during his undergrad at UCLA, he organized eight mission trips to Honduras to provide advanced dental services to communities in need.
Dr. Brennan is a Diplomate of the American Board of Endodontics and a part of the Omicron Kappa Upsilon Dental Honor Society. His passion for providing excellent dental services has not gone unnoticed. He is a recipient of the AAE 2016 Poster Clinic Award, the 2014 ADA Certificate for International Volunteer Service, the International College of Dentists Leadership Award, and the University of California, Los Angeles School of Dentistry Comprehensive Patient Care Award.
When he's not alleviating pain and saving teeth, you can find Dr. Brennan backflipping on his wake board and traveling with his wife, Joanna.
Education
University of San Diego – BS in Biochemistry and Minor in Biology (Graduated Summa Cum Laude)
University of California, Los Angeles School of Dentistry – DDS (Graduated Cum Laude)
University of Florida College of Dentistry – MS Oral Biology and Endodontics Certificate
Currently involved in a monthly Spear Study Club in which he discusses new topics in dentistry and interdisciplinary dental care.

Associations

Diplomate of the American Board of Endodontics, American Association of Endodontists, American Dental Association, Florida Dental Association
Looking for an endodontist in the Central Florida area? Contact us today to schedule an appointment.