Apexogenesis Procedure Information: What it is and What to expect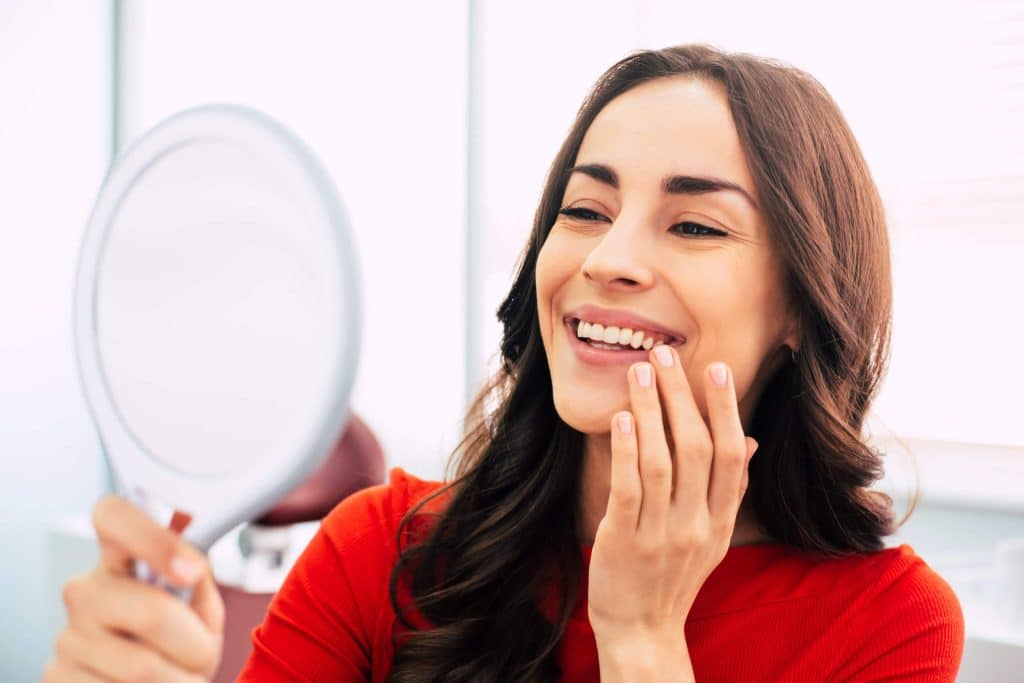 The term apexogenesis refers to pulp therapy performed by an endodontist to keep the pulp on the inside of a tooth alive and encourage healthy tissue growth. The purpose of the procedure is to allow immature teeth to develop fully and prompt open apexes to close. Both children and adults can have immature teeth with missing or incomplete roots. This condition can also occur due to severe tooth decay that damages the roots.
You May Not Have Any Symptoms
It isn't always obvious when you have an issue with the roots in one or more of your teeth. In fact, dentists typically diagnose the condition via X-ray without the patient ever having complained of pain or other symptoms. The primary materials that the endodontists at Advanced Endodontics use are mineral trioxide aggregate or calcium hydroxide powder. Using these materials on your affected tooth stimulates dentin growth. Dentin is necessary to thicken gum tissue and close the open tip of a tooth's roots. The apexogenesis procedure tends to be most common among children whose adult teeth did not develop properly.
What to Expect during Your Apexogenesis Procedure at Advanced Endodontics
This procedure is somewhat like a root canal. Your endodontist begins by injecting a local anesthetic around the affected tooth and the tissue surrounding it. After confirming that the anesthesia has taken effect and you feel comfortable, your endodontist makes a small hole in the tooth needing pulp therapy. The small opening in your tooth allows the endodontist to remove damaged or decayed tissue and clean the inside of the tooth.
After removing the tissue causing damage to your tooth roots, your endodontist places the mineral trioxide aggregate or calcium hydroxide powder on the tooth and seals it. The material is biocompatible, which means that it mimics the materials found in your natural teeth so your body won't reject it.
You should plan to return to our endodontic practice in one of our five practices located in Clermont, Lake Mary, New Smyrna Beach, Orlando, or Winter Park for several additional visits to allow your endodontist to check on the progress of your treated tooth. Like the root canal procedure, you will receive a temporary crown on the tooth that receives pulp therapy and will require another appointment to receive your permanent dental crown.
Goal of Pulp Therapy
Preserving a tooth is always our goal at Advanced Endodontics. Apexogenesis allows a tooth to maintain its strength and integrity as well as keeps the surrounding tissues healthy. The problem with incomplete or infected tooth roots typically results from trauma to the mouth or significant tooth decay. Healthy pulp is especially important for immature teeth to allow them to continue developing in a normal fashion. However, it is only possible to retain a tooth when it has thick dentinal walls and the ratio to crown and root is even. That is what pulp therapy aims to achieve.
Caring for Your Tooth After Apexogenesis
You may feel mild discomfort after pulp therapy. Non-prescription pain relievers like Tylenol and/or applying an ice pack on your cheek directly over the treatment area will help. While you can brush and floss your teeth as you normally do, avoid using the treated tooth to chew food for a few days or until you notice your discomfort has subsided.
Schedule an Oral Appointment with Us or Ask Your Dentist for a Referral
It can be difficult to know when one of your teeth has a root problem since it usually doesn't cause symptoms. However, we welcome you to request an appointment if you feel that something could be wrong. We also accept referrals from local dentists but accept patients with or without a referral. Advanced Endodontics makes it convenient for you with five locations in Central Florida. Contact us via our website or call our main number at 352-404-5550 and we will reserve an appointment at the location of your choice. We look forward to helping you or your child improve your oral health.