The Path to Becoming an Endodontist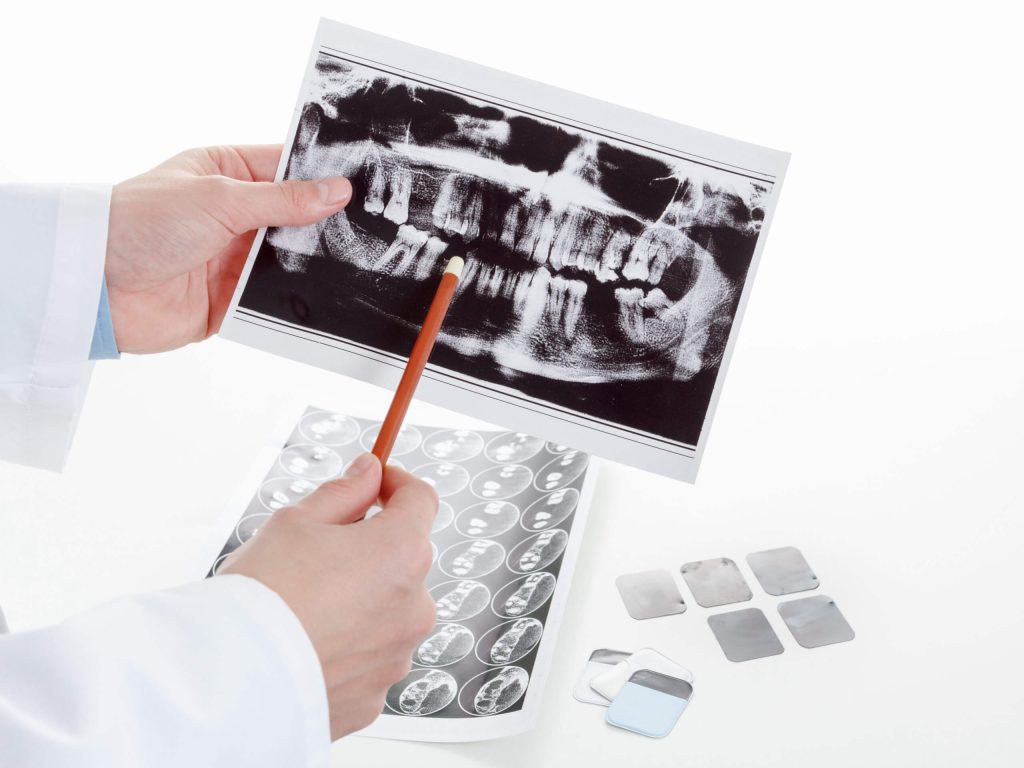 If you've ever experienced chronic tooth pain or had a root canal, you probably went to your dentist who then referred you to an endodontist. Endodontists are a type of dental specialist that studies and treats conditions of the dental pulp, the center part of the tooth that contains blood vessels, cells, and connective tissue. They have enhanced training and education that helps them pinpoint the cause of tooth pain and recommend special procedures like root canals to save decayed or infected teeth.
So, what exactly does it take to become an endodontist? The path to becoming an endodontist generally requires a dental degree, post-graduate training, and a desire to focus on a single aspect of dentistry.
What Exactly Do Endodontists Do?
While a regular dentist may perform root canals on occasion, endodontists perform them day-in and day-out. Endodontists make up a small category of dental professionals that help patients preserve their natural teeth. In fact, less than three percent of all dentists are endodontists, according to the American Association of Endodontists.
General dentists focus on the overall care and maintenance of the teeth and gums. They perform routine cleanings and may perform common procedures like fillings, dental crowns, and tooth extractions.
Endodontists, on the other hand, primarily treat problems involving the inside of the tooth. The tooth pulp, or center of the tooth, can become inflamed or infected due to tooth decay, repeated dental work on the tooth, or a traumatic injury to the tooth. If left untreated, the inflamed pulp can cause ongoing pain and the tooth could ultimately die.
What Type of Education Is Required?
Most endodontists earn a minimum of a bachelor's degree before entering this specialized dental field. However, the type of bachelor's degree is fairly flexible. They can include a science degree in chemistry, physiology, anatomy, biology, or physics.
Dental school generally consists of four years of postgraduate study. The student attends classes in various dental-oriented sciences, such as pathology, microbiology, pharmacology, and biochemistry. Additionally, there are several types of degrees an endodontist may earn depending on the school. These include a Doctor of Dental Medicine (D.M.D) or a Doctor of Dental Surgery (D.D.S.).
Endodontists must also enroll in a two-year residency program in endodontist studies following successful graduation from dental school. During residency, budding endodontists learn essential skills relating to the diagnosis and treatment of oral disease, emergency trauma treatment, and the use of specialized endodontic equipment.
What Training and Certifications are Needed?
Endodontists go through extensive training to master their skills before joining a practice or opening their own business. Many professionals in this field undergo a minimum of two years of training in a clinical practice. Training is often tailored to the type of clients that the endodontist would like to see in their practice, such as children, adults, or the elderly.
Before practicing dentistry in a professional setting, endodontists must acquire the proper certifications. This includes a license in the state in which they would like to practice. To gain licensure, an endodontist must pass a two-part exam that consists of a written exam and a clinical exam. The requirements for licensure vary in each state. However, proof of passing these exams is required to apply for licensure in all states.
Endodontists can choose to further their education and training. This is done by completing a course accredited by the American Dental Association's Commission on Dental Accreditation. This course requires the professional to pass a written exam, oral exam, and a case history exam. If all exams are passed, the professional becomes a board-certified endodontist with the American Board of Endodontists.
Contact Our Dental Team to Learn More
Endodontists possess many key qualities and characteristics that make them great at what they do. They have a keen interest in medicine and science and exhibit good communication and interpersonal skills. They also have a passion for caring for people and helping them maintain their smiles.
With five locations in Central Florida, the team at Advanced Endodontics is dedicated to educating and informing the local community on the importance of healthy teeth and gums.
Contact us today to learn more about our services or to schedule a consultation with one of our experienced endodontists.