The General Dentist and Endodontist Relationship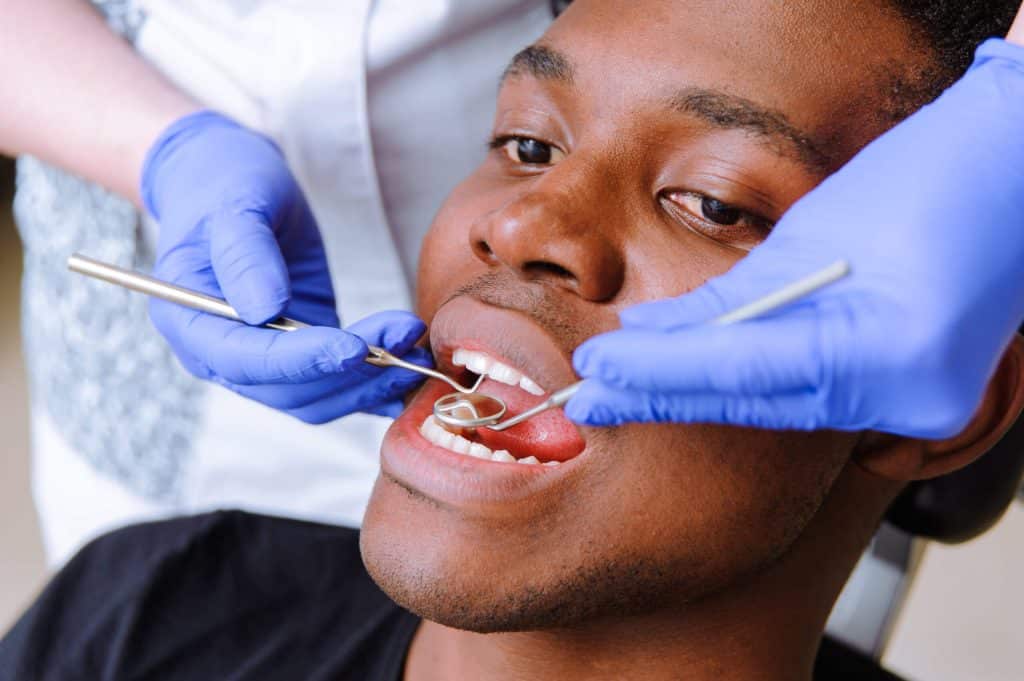 General dentists and endodontists both want what is best for their patients. This is the reason that many dentists refer patients to an endodontist when they have oral health needs beyond the scope of their training. For example, your regular dentist may notice during a routine cleaning and exam that you need a root canal. While some dentists have the training to complete this procedure, most refer out to specialists to ensure the best possible care for the patient.
What Type of Training Do Endodontists Have?
According to the American Association of Endodontics, every endodontist is also a general dentist, but the reverse is true only three percent of the time. However, both types of professionals have completed a bachelor's degree followed by four years of dental school.
Endodontists complete an additional two to three years of education to allow them to specialize in root canal treatment, diagnosing tooth pain, and performing other procedures that focus on treating the tooth's interior. While in school, future endodontists focus exclusively on how to diagnose and treat diseases involving dental pulp. The primary goal of endodontists is to save teeth. For this reason, many in the dental industry refer to endodontists as Specialists in Saving Teeth.
How Does an Endodontist's Experience Differ from that of a General Dentist?
While a general dentist might perform an occasional root canal, the American Association of Endodontics states that its typical member completes 25 root canals every week. General dentists focus on preventive and restorative oral health services such as placing filling material in a tooth with a cavity or a dental cap on a restored tooth.
Endodontists specialize in finding the root cause of facial and oral pain and then applying the most appropriate treatment. Even if general dentists do not feel that a patient needs a root canal, they may refer to an endodontist when they cannot determine the cause of a patient's facial or oral pain.
Endodontists have more experience with pain management than general dentists have and know how to best keep patients comfortable during any procedure. They understand how to administer medications correctly to numb the entire treatment area and keep it numb until after the root canal or other oral surgery. Endodontists also have the experience to ensure patients remain comfortable immediately after a procedure when the original numbing medication starts to wear off.
Endodontists Have Greater Access to Cutting-Edge Technology
General dentists do not always have the equipment available to complete a root canal or the skills to ensure patient comfort. Endodontists use equipment such as 3D digital radiographic imaging to obtain images of tooth anatomy not detectable with the naked eye. This enables them to see the root canals of a tooth and its infected pulp to help them plan the root canal procedure.
The space inside a root canal is so tiny that it requires highly advanced technology to see it. Endodontists also use small microscopes to enable them to see inside the root canal during treatment. During the procedure, endodontists use a small piece of rubber or plastic known as a dental dam to prevent contact with saliva and the other teeth.
General Dentists and Endodontists Work Together as a Team
Because it is such common practice for general dentists to refer patients to endodontists to diagnose and treat pain, many have a working relationship with a local endodontist. They usually refer patients to the same endodontic practice unless it is too busy to accept new referrals, or the endodontists are unavailable.
Consider your general dentist the professional to see to keep your teeth healthy and when you have minor problems with your teeth. Once the problem impacts the pulp or root of a tooth, you will need to see an endodontist.
Ask Your Dentist for a Referral or Contact Us Directly Today
If you are experiencing facial pain, oral pain, or know you need a root canal, please do not hesitate to contact Advanced Endodontics for an appointment or request a referral from your dentist. You can call us 24 hours a day at 407-494-ENDO (3636) if your situation is urgent, and you are unable to wait for regular business hours. Advanced Endodontics operates five practices in Florida for your convenience.