Medical Benefits of Low Light Laser Therapy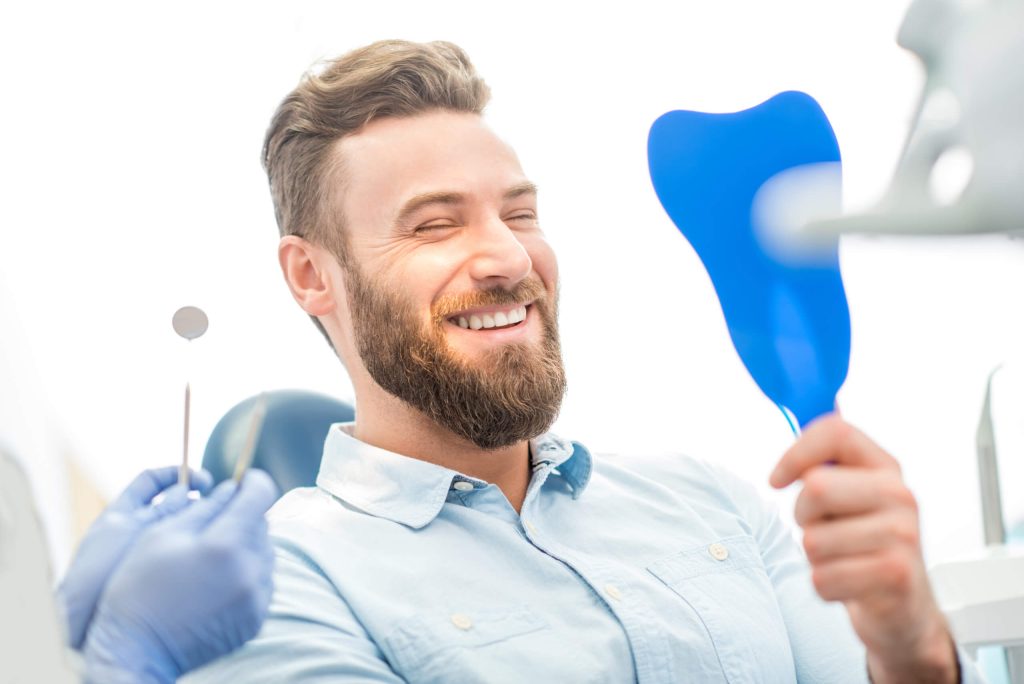 One of the most common side effects of oral surgery is pain associated with various procedures. Low light laser therapy (LLLT), also called low level laser therapy or cold laser therapy, emits light energy through lasers or diodes to provoke a faster healing response in body tissues. Doctors use low light laser therapy to treat low back pain, cold sores, and burns. Advanced Endodontics has embraced the many applications of low light laser therapy to benefit dental patients and shorten recovery time.
How Does Low Light Laser Therapy Work?
When most people think of lasers, they picture a device emitting a beam of hot light, cutting through tissue. While LLLT does involve a device that projects light, there's no heat involved. Instead, low light laser therapy is a form of phototherapy that applies a non-thermal laser to stimulate healing.
The typical wavelengths used to treat injuries, tumors, and lesions are between 630-980 nm. Low light laser therapy can penetrate tissues from 3 to 5 cm. The biggest challenge for dentists comes with making sure they're applying the appropriate dosage level to the affected area.
Research began into LLLT therapy in the 1960s. Scientists discovered that low light laser therapy helped tissues build strength to improve wound healing. It does so by:
Reducing the levels of inflammation in an affected area
Promoting higher levels of oxygen and blood flow
Boosting the intake of calcium
Increasing the release of neurotransmitters
While patients feel the pressure of the laser-emitting device against their skin, this type of procedure is non-invasive and pain-free. Treatments typically take no longer than a few minutes.
What Are the Benefits of Medical Light Laser Therapy in Dentistry?
There are many reasons that dentists should consider incorporating laser therapy into their practice. Advanced Endodontics uses this type of therapy is used for benefits like:
Stimulating endorphins to reduce feelings of discomfort
Reduce the ability of nerve fibers to carry pain through tooth pulp
Stimulate cells like osteoblasts, odontoblasts, and fibroblasts
Promote circulation and lymphatic drainage
Low level laser therapy typically gets used in dentistry for various purposes, including:
Post-surgical treatment — LLLT helps reduce swelling, pain, and bruising after having a tooth extracted. That usually reduces the need for patients to rely heavily on medications for relief. In addition, the increased healing lowers the chance of a patient developing a dry socket as a complication.
Restorations — LLLT reduces the amount of pain patients experience when undergoing a restoration procedure. The laser therapy works well on primary teeth, air abrasion treatments, and crown and bridge cementations. Since dentists usually don't have to deal with the effects of a traditional anesthetic on the patient, it makes it easier for them to conduct a bite adjustment.
Nausea and Gag Reflex — Some patients experience nausea while receiving dental treatment. An extra-sensitive gag reflex can also make dental procedures difficult. When applied to the P6 acupuncture point of a patient's wrist, LLLT can reduce those sensations, making it easier for the dentist to perform necessary services.
Infections — Dentists treat dental infections with LLLT by directing the rays at lymph nodes around the affected area to increase lymphatic flow. In addition, there's often a reduction in inflammation, which encourages white blood cells to move toward the area and help with healing.
Endodontics — LLLT helps with the pain and swelling patients experience after an endodontic procedure. It also treats excess blood that builds up in the pulp.
Neuralgia — Some patients experience acute or chronic face pain long after receiving dental treatment. Applying LLLT to the underlying muscle can relieve joint pain and lockjaw.
Tissue Lesions — Lesions that develop in the mount often respond well to LLLT. In addition, the treatment can prevent the eruption of cold sores if applied early enough, like when patients start feeling a tingling sensation. It also speeds up healing if the sores do erupt.
Discover the Advantages of Low Light Laser Therapy Used For Yourself
Contact Advanced Endodontics today to learn more about the benefits of low light laser therapy in dentistry. We're happy to answer any questions you have about whether LLLT can help with your dental issue.