The Connection Between Oral Health and Your Overall Health is Crucial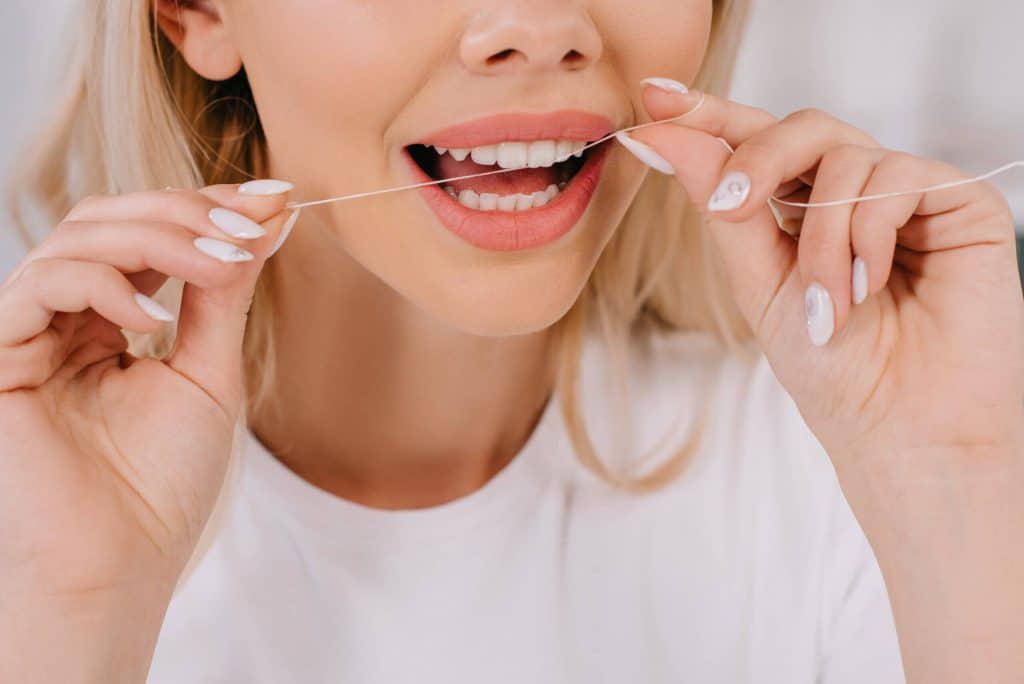 When community members visit one of our Advanced Endodontics offices because of a condition, they are often surprised to learn their overall health may be at risk. Damaged teeth or gums that feel uncomfortable have a powerful connection to the body's overall health and well-being.
Research indicates that a synergistic relationship exists between conditions in your mouth, organs, and systems. Gum disease, for example, does not occur in a vacuum. It could profoundly affect other areas of the body and lead to debilitating conditions. Rather than knowing the facts after one of our community members suffers an otherwise unnecessary health issue, we hope the following information helps you and your family members stay healthy.
Connection Found Between Oral and Overall Health
The human mouth remains filled with primarily harmless bacteria. But it's important to understand the mouth also serves as a primary entrance to the lungs and digestive tract. When oral health falters, harmful bacteria growths can develop that later find their way into the respiratory system and stomach. A person with a robust immune system can typically fend off the ill effects of bacteria in reasonably low quantities. However, when the levels of harmful bacteria reach critical mass, your body's natural defenses may not possess the stamina to prevent illnesses or a major health condition.
It's also essential to know that increased oral hygiene vigilance may be necessary when taking medications. Products such as antidepressants, antihistamines, decongestants, and diuretics can impede the natural flow of saliva in the mouth. We all depend on saliva to neutralize acids that form on teeth and gums and wash them away. The key takeaway here is that increased oral hygiene awareness may be prudent when taking medications to manage health conditions.
Top Health Conditions Linked To Poor Oral Hygiene
A wide range of studies suggest the bacteria associated with periodontitis and inflammation pose a significant risk of exacerbating diseases. These rank among the most common conditions linked to gum disease and inadequate oral hygiene.
Endocarditis: When bacteria and hazardous germs gain access to your body, they can negatively affect the inner lining of your heart chambers and valves. It's not unusual for these bacteria to start in the mouth and gums before migrating into the bloodstream.
Cardiovascular Disease: Researchers continue to hone their understanding of the link between subpar oral hygiene and cardiovascular disease. Studies suggest that clogged arteries and strokes possess a link to infections in the mouth and gum disease.
Pregnancy Complication: Low birth weight and pregnancy complications have been linked to diminished oral care.
Few would disagree that the mouth represents a direct pathway to the lungs. Infections and mouths teeming with harmful bacteria are likely to lead to conditions such as pneumonia, bronchitis, some respiratory infections. Some suggest gum disease could be linked to COPD.
What Can You Do To Prevent Unnecessary Conditions and Problems?
Everyday people should consider their unique risk factors. Conditions such as diabetes, HIV/AIDS, osteoporosis, and Alzheimer's, among others, can place you or a loved one at increased risk of diminished oral hygiene. Just as people taking medications must exercise due diligence, so must people with other conditions. That being said, these are common sense dental practices that can minimize the risk of bacteria spreading.
Brush your teeth twice daily for a minimum of two minutes each time.
Always use fluoride toothpaste and a soft-bristled toothbrush.
Floss between your teeth each day.
After flossing and brushing, strategically use mouthwash to flush particles.
Maintain a healthy, well-balanced diet that minimizes sugary substances.
Keep regularly scheduled dental checkups and routine cleanings.
When speaking to a dental professional, remember to inform them about any health changes and medications. This information can prove invaluable when treating chronic conditions.
Contact Your Nearest Advanced Endodontics Location
We hope this information regarding the connection between oral and overall health proves enlightening. If you or a loved one has oral health concerns, contact one of our five Advanced Endodontics locations and schedule an appointment. We have convenient locations in Lake Mary, Clermont, New Smyrna Beach, Orlando, and Winter Park.
Our goal is to ensure you and family members have and enjoy a beautiful smile, while avoiding disease.