Photobiomodulation: Benefits to Endodontics and Other Potential Applications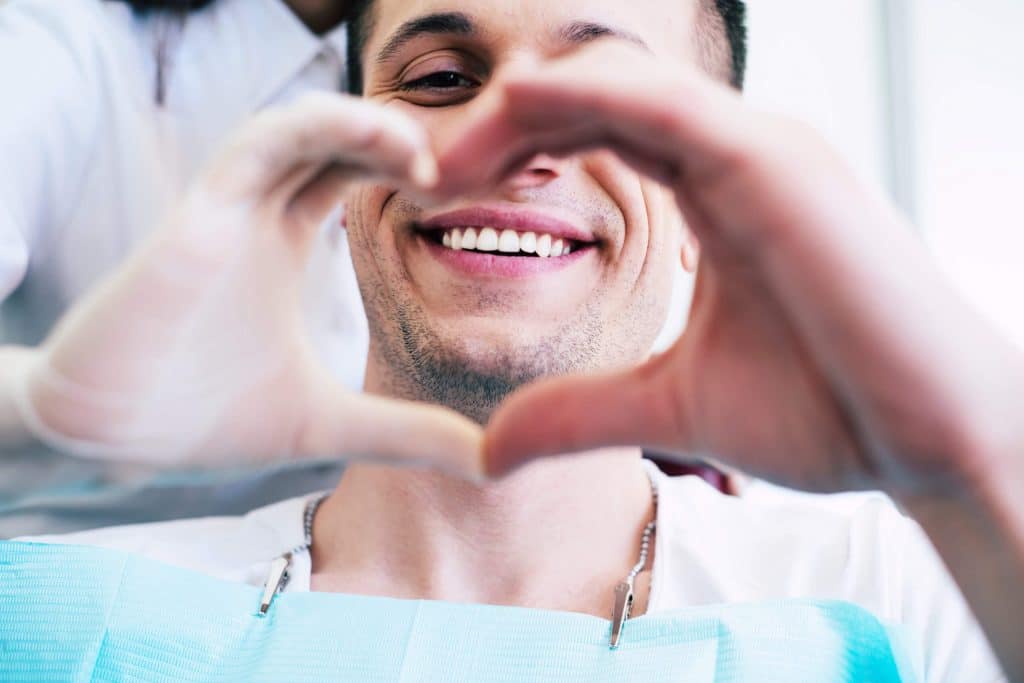 Photobiomodulation is a relatively new "secret weapon" in endodontics and other forms of medicine. It almost sounds like something out of a science fiction movie. "Using laser light to make human cells regrow and heal faster? Really?" You bet!
We use photobiomodulation (PBM) as a treatment for certain conditions here at Advanced Endodontics often because it works. Here's a closer look at what this treatment is, its benefits to endodontic treatment, and some other uses for it.
What is Photobiomodulation (PBM)?
PBM was first developed in the late 1960s, and it was originally known as Low-Level Laser Therapy. Most people are familiar with high intensity lasers, which generate intense amounts of heat. Low intensity lasers are at a different frequency on the light spectrum. PBM treatments are performed these days with low intensity lasers, or high intensity LEDs.
How it Works
The laser light is applied to an area of the body for treatment. The low intensity light from the laser penetrates into the mitochondria level of the cells. When a cell is distressed from pain, a nitric oxide molecule binds to it. The cell stops working and functioning properly due to the nitric oxide.
The laser light used for photobiomodulation knocks that nitric oxide molecule off the cell. Once the cell is free from the nitric oxide molecule, its natural function kicks into high overdrive, and it starts functioning properly. The nitric oxide also binds to an oxygen module and suddenly functions as a vasodilator — meaning it suddenly improves blood circulation and cell oxygenation in the affected area.
In layman's terms, the low level laser light causes a reaction in pain cells that makes them function properly and increase circulation.
Benefits
The main benefits of PBM include faster healing of wounds and lesions, reduction of inflammation, and pain relief that is sometimes immediate. A PBM treatment session usually only takes about 15 minutes and many patients are surprised by the immediate effect of the laser light. It can take multiple treatment sessions for a wound, lesion, or surgical incision to fully heal from PBM. But the accelerated rate of healing and cell regeneration that it provides is a big surprise to many patients.
Uses in Endodontics
There are a lot of different ways that we can use PBM to benefit endodontics patients. Here is a look at some of the applications of this form of treatment:
Post-surgical pain management
Improved healing of grafts, implants and other treatments
Treatment of dry socket
Treatment of facial pain, TMD pain and more
Reduces the need to use opioid painkiller and in some cases none is needed at all for post op
Regeneration of nerve tissue
Treatment of ulcers, cold sores and other soft tissue lesions
Treatment of mucositis (oral pain typically caused by chemotherapy)
Reduced need for antibiotics (laser light sterilizes treated area)
Other Applications of PBM
Initial clinical testing of low level lasers was done on small animals. It worked so well that pet laser therapy is now one of the most popular pain management methods in veterinary medicine today. For many animals, there are no pain medications that have ever been developed. Yet photobiomodulation works the same way in most types of animals as it does in humans. Veterinarians use laser therapy on everything from iguanas to horses because it works so well.
Medical researchers are continually finding additional ways to use laser light therapy in humans for applications beyond endodontics. Here are some areas where PBM research is showing initial promise:
Concussion treatment
Alzheimer's
Parkinson's disease
Brain injury
Stroke
Autoimmune disorders
Multiple sclerosis
Fibromyalgia
Neuralgia (therpetic and trigeminal)
Some chronic pain conditions can last for years. Thus, when those patients undergo PBM therapy, they may suddenly experience pain relief for the first time in a very long time. A side benefit that doctors are noticing in these patients is relief from the depression that often accompanies their condition!
Contact Advanced Endodontics for Oral Pain Relief
At Advanced Endodontics, we strive to make endodontic treatments as pain-free as possible. If you have concerns, need an exam, or if your dentist has recommended therapy to you, Contact us to schedule an appointment today!