Do I Need a Referral to See an Endodontist for Services?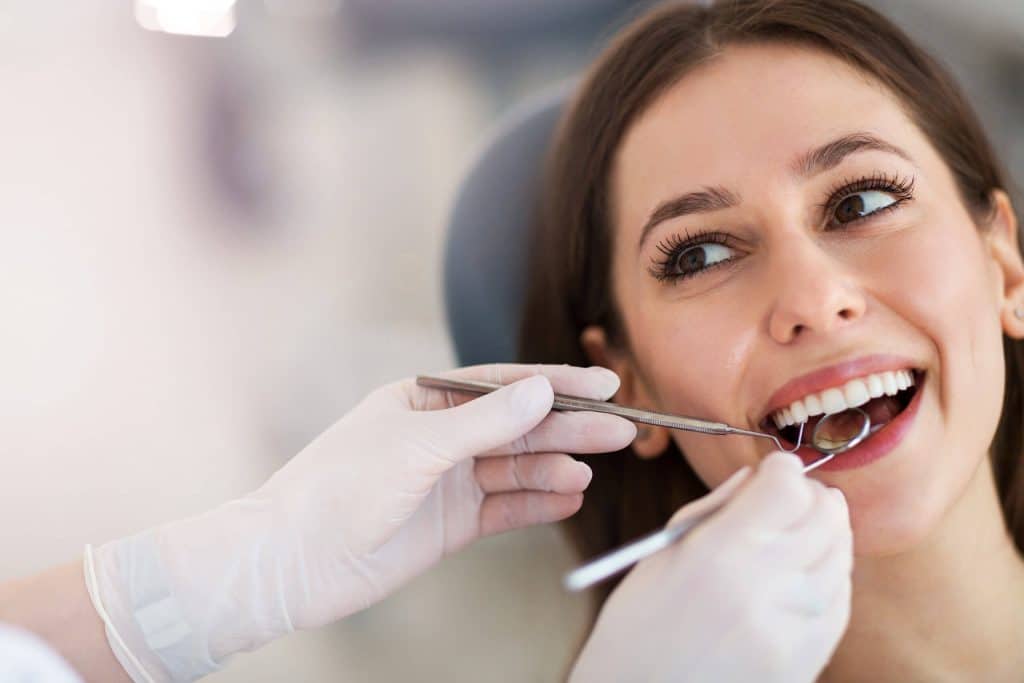 Have you ever seen an advertisement for an endodontist practice and thought, "I really need to make an appointment for an endodontic treatment!"
Chances are you haven't. That's because endodontists treat troublesome, painful teeth. If you don't have a toothache, an endodontist is probably the furthest thing from your mind.
But what if you do have a tooth that hurts? Can you just call an endodontist and make an appointment?
Well, it depends. Read on to learn why you might need to see an endodontist and if you need to get a referral from your general dentist first.
What Do Endodontists Do?
Let's look at the word endodontist. "Endo" means inside and "odont" means tooth. Therefore, an endodontist treats the inside of your teeth.
An endodontist has specialized training needed to diagnose and treat the soft tissue inside teeth. Treatments may be simple and straightforward or more complex. Endodontic treatment might include:
Root canals
Root canal retreatment
Repositioning and stabilizing a dislodged tooth
Apicoectomy, which removes the tip of the root
Internal bleaching
External root repair
While an endodontist provides a lot of treatments, you're probably most familiar with the root canal, and it is the procedure we perform most often. During a root canal, the infected or inflamed soft tissue is removed from the inside of a tooth.
Removing the infected pulp provides immediate relief to tooth pain and may keep a natural tooth from being extracted. This is the outcome you want. Remember, it's always better to save a natural tooth than to have one pulled.
How Will I Know a Root Canal is Needed?
You will definitely know if you have a toothache but you probably can't diagnose the right treatment. In some cases, a root canal may not be the right choice. That's why seeing either a general dentist or an endodontist is the best way to assess the health of your tooth and determine a treatment plan.
Additionally, some problem teeth have "silent" symptoms, meaning you might not even know there's a problem. Silent symptoms may not be painful and can include:
Discoloration behind the tooth enamel that resembles a dark shadow in the tooth
A bad smell coming from a tooth
Pus oozing from the gum tissue
Can My General Dentist Perform a Root Canal?
If you have a painful tooth, you'll probably go to your general dentist first. Depending on what's causing the pain, you may need a root canal. Some general dentists are comfortable performing a root canal but it could depend on the condition of the tooth itself.
For example, a general dentist might refer you to an endodontist if you have:
A tooth with complicated anatomy, meaning it's oddly shaped
A tooth fracture that extends to the inner tooth
A tooth that has previously been treated with root canal therapy
A tooth with calcium deposits inside the canal space
A tooth that requires complex endodontic surgery
Can I Make an Endodontist Appointment Without a Referral?
There is a misconception that you need to be referred to see a specialist in dentistry. Let's say you know what's wrong with your tooth. You may want to skip the general dentist altogether, especially if you think you'll end up in the endodontist's chair anyway. If you are experiencing a moderate to severe toothache, the endodontist is the best clinician to figure out what kind of treatment the tooth needs with a consultation.
Let Us Help Answer Your Endodontic Treatment Questions
Advanced Endodontics is here to help answer any questions you may have five days a week. We also have an endodontic specialist on call on weekends. Give us a call and we'll be happy to help. Our primary goal is saving your natural teeth using proven endodontic treatments. We want you to feel completely at ease with our service so feel free to contact us for more information!