Get to the Dental Point, So You Don't Have to See an Endodontist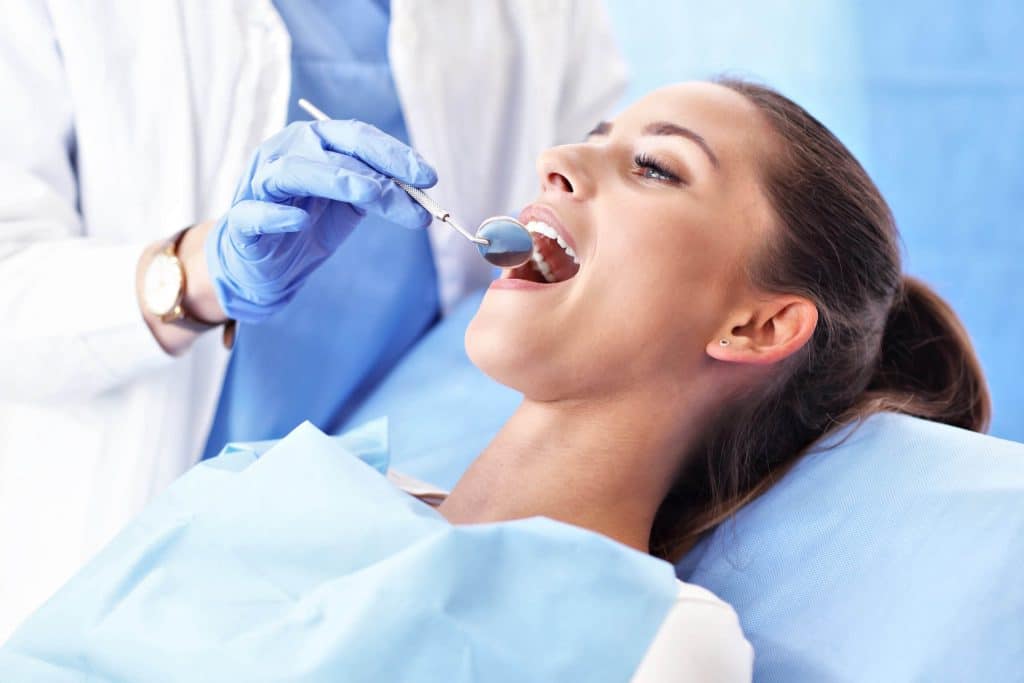 It may sound counterintuitive, but the experienced professionals at Advanced Endodontics prefer to see our Central Florida community members outside the office. Our team of compassionate staff provides everyday families with information about dental health and wellness strategies, so hopefully, you will not require services of an endodontist. The notion of not having a waiting room filled with patients may not sound like a smart business model. But we're in the beautiful smile business, and these are strategies you can employ to not have to schedule an appointment.
How to Avoid an Unnecessary Root Canal
The need to have a root canal performed stems from a variety of reasons, and some remain avoidable. Automobile accidents and hard impact traumas often result in cracked, chipped, or broken teeth. Damage is typically an unavoidable reason for a root canal. But by that same token, poor dental hygiene practices often result in deep tooth decay. These are telltale signs you may require a root canal.
Persistent Pain
Inflamed or Swollen Gums
Discolored Tooth/Teeth
Sensitivity to Heat and Cold
Loose Tooth/Teeth
Thorough brushing and flossing habits can help avoid an unnecessary root canal. But if you or a loved one show signs that require a procedure, Advanced Endodontics offers non-surgical root canal solutions.
How to Avoid Unnecessary Teeth Bleaching
The number of people who had their teeth bleached exceeds 45 million Americans. That figure also tops 14 percent of the population. Our team often performs internal bleaching after community members undergo a root canal that leaves a tooth discolored. But other reasons for dark teeth typically include the following.
Tartar Buildup
Damage to Tooth Enamel
Excessive Coffee Drinking
Soft Drinks and Red Wine
Using Tobacco Products
These and other causes are definitely avoidable. When everyday people avoid food and beverages that tarnish your otherwise bright smile, they enjoy greater self-confidence. You also won't have to spend time at a dental office unnecessarily.
How to Avoid Internal and External Resorption Procedures
Resorption procedures are often required after one of our valued patients sustains an injury. Hard impacts to the mouth, teeth, and gums result in swelling and inflammation. These symptoms may present on the outside of the gums leading to an external resorption procedure. Similarly, injury to a tooth's root may require internal resorption. Both processes are leveraged to restore the health and wellbeing of the affected area. Although injuries rank among the prominent reasons for necessary corrective measures, there are also unforced errors. These include the following.
Cysts and Chronic Inflammation
Untreated Cavity Holes that Allow Infections to Penetrate
Crooked Teeth and Uneven Spacing
Perhaps one of the more common reasons that resorption needs to be implemented is due to braces. When people employ orthodontic appliances, such as braces to straighten teeth and prevent unconscious grinding, dental hygiene practices may take a back seat. Although brushing and flossing may seem more challenging, they remain a constant priority.
Allowing cavities to increase in size usually results in widespread tooth infections and conditions that call for dental interventions. Routine checkups and proactive measures to manage cavities and tooth decay in the earliest possible stages help avoid more complex solutions later. Continuing to diligently care for your teeth despite modest impediments delivers lasting dental health.
Take Preventative Measures, So You Don't Have to See an Endodontist
It's also important to note that a diet free of excess sugars, caffeinated beverages, tobacco, and other products that undermine your health and wellness remain essential. Healthy eating that supplies the body with ample vitamins, minerals, and protein supports the holistic approach to overall wellbeing. Your bright smile requires nutritional resources and the diligent care that comes from brushing, flossing, and seeing a dental professional on a regular basis. Although we prefer to see our community members enjoying all that Florida has to offer, we are available to ensure you receive the best treatment and care by an Endodontist possible.
Contact Advanced Endodontics
Advanced Endodontics offers treatment and care at five convenient locations in Central Florida. The professionals at each office focus on individualized treatment, care, and provide a comfortable and relaxing atmosphere for new and existing patients.
If you or a family member has a dental health concern, contact one of our convenient locations and schedule a consultation with an endodontist today.