When is it Okay to Have a Root Canal Done by a General Dentist Instead of an Endodontist?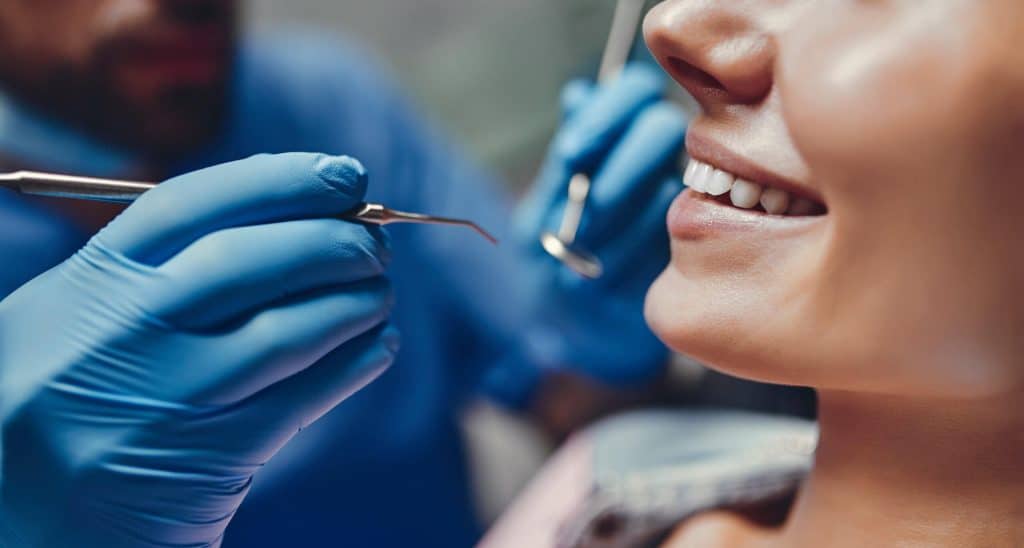 Many people consider a root canal quite a dreadful experience. Most of this sentiment comes from the actual procedure. However, some patients begin to have this feeling when they learn they'll need to have it performed by an endodontist. Surprising to some (maybe even you!), many root canals are performed by general dentists, not endodontists. In fact, nearly 7 out of 10 root canals in the U.S. are performed by general dentists. Not revealed in this fact, and the question that begs to be answered is 'When is it okay to have a root canal done by a General Dentist?"
The decision of who should perform a root canal procedure is handled on a case by case basis
Each situation considers important factors about the tooth in need of a root canal. This includes the type of tooth, shape of the canal system, and current or past injury. While an endodontist can perform the procedure regardless of the circumstances of these aspects, general dentists will typically only do so when the conditions are less complex.
Below, we provide insight on some of the key elements that come into play when a root canal is planned. We discuss how each one factors into whether a general dentist or endodontist is best suited to perform the procedure.
Past or Current Injury of the Impacted Tooth
One of the most critical factors in determining whether a general dentist or endodontist will handle your root canal is the injury history of the impacted tooth. Past injury to a tooth adds additional complications. These concerns need to be considered when weighing whether a general dentist or endodontist should perform this procedure.
In most cases, if a tooth has a past injury, it's highly recommended that an endodontist perform the procedure. If a tooth hasn't had a previous injury, a general dentist may be able to perform the root canal. Surprisingly though, one of the most common issues that necessitate a root canal performed by an endodontist is a failed previous procedure; many of which are performed by general dentists. This scenario is so common in fact that it is a service in itself, root canal retreatment.
The reasons that a previous root canal procedure can fail vary widely and include:
Delayed crown placement after procedure completion
Salivary contamination during the procedure
Full canal wasn't treated
Infection caused by loose, broken, or cracked crown
New decay that's exposed to the root
Regardless of which one of the above situations apply, an endodontist is more than equipped to handle them. Not only does an endodontist go through additional years of education, but most also have access to advanced technology and equipment. These enhanced tools make it possible to improve results, simplify the root canal process, and provide additional comfort for the patient.
Type of Tooth & Canal System
The other major factors that dictate who will perform the root canal are the type of tooth and canal system of the tooth.
Of the four types of teeth- incisors, canines, premolars, and molars- premolars and molars in need of a root canal will generally be referred to an endodontist. This is due to the fact that these two types of teeth generally have multiple roots. These roots add a layer of complexity to the procedure.
Additionally, root canal systems can vary widely in terms of complexity. Unlike the number and type of teeth, the depth and position of canals can be quite unique. In cases of a particularly deep or oddly positioned canal, again an endodontist is the choice to handle the treatment.
Get the Dental Care You Need From Advanced Endodontics Today
When you're ready to take care of your root canal and dental needs, look no further than Advanced Endodontics. Our experienced and knowledgeable doctors have the skills and resources. We can handle any dental issue you're facing, no matter how complicated. Even if you suffer from dental anxiety or have a low pain tolerance, no need to worry. We have 5 locations in Orlando, Clermont, Lake Mary, Winter Park and Port Orange, and our friendly staff ensure that you'll be as comfortable as possible through any procedure we perform. Contact us at Advanced Endodontics today to schedule your appointment.