Advanced Endodontics
1471 Johns Lake Road Suite 1
Clermont, FL 34711
Advanced Endodontics
743 Stirling Center Place, Suite 1701
Lake Mary, FL 32746
Fax: 407-674-2539
Advanced Endodontics
13250 Narcoossee Road Suite 102
Orlando, FL 32832
Advanced Endodontics
3821 Woodbriar Trail Unit 104
Port Orange, Fl 32129
Advanced Endodontics
400 W. Morse Blvd. Suite 102
Winter Park, FL 32789
Advanced Endodontics
201 N. Lakemont Ave. Suite 2400
Winter Park, FL 32792
Welcome to Advanced Endodontics!

Choosing or going to an endodontist (root canal specialist) can be difficult and stressful. Whether you have fears from a previous experience, have unanswered questions or doubts, or simply want to ensure preserving your natural smile, at Advanced Endodontics, you are in exceptional hands. Our endodontists and dental staff take every measure possible to provide a calming, caring, and compassionate atmosphere during your root canal treatment. We care very much about each and every one of our patients.
Unsurpassed Comfort, Care & Convenience
Our endodontic specialists are devoted to saving your natural teeth with today's most advanced and proven technology and endodontic (root canal) procedures and treatment, in a friendly and comfortable environment. Our state-of-the-art dental facilities are conveniently located throughout Central Florida, with offices in Lake Mary, Clermont, Port Orange, Orlando, and Winter Park.
Your Root Canal & Endodontic Specialists
Here at Advanced Endodontics, we do endodontics differently, offering our patients comprehensive root canal treatment with care and comfort. With a patient-focused approach, we're here to provide pain relief and make it our ultimate goal to save the patient's natural teeth.

 At Advanced Endodontics, we provide patients: 
Modern state-of-the art practice using the latest technology and advanced techniques in endodontic care and treatment

A top-rated clinical team dedicated on personalized patient care and easing the mind with comfort and attention

Multiple convenient locations

Same-day emergency appointments

No referrals necessary. Walkins are welcome.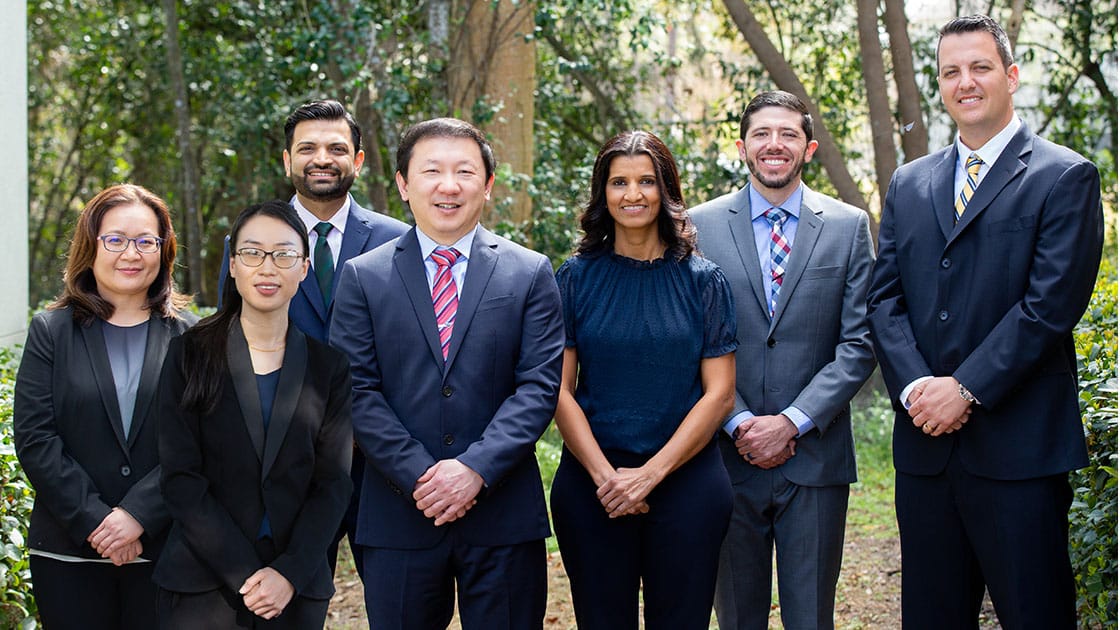 Meet Our Doctors
Our Services
Endodontics is not just root canal treatments.
When it comes to dental emergencies and saving natural teeth, depending on the patient's situation, we at Advanced Endodontics offer several endodontic services. 
Patient Information
We make sure all our patients are fully informed and understand all their options.
We believe this helps empower you to make better decisions for your health and wellbeing.
Patient Testimonials
Advanced Endodontics is amazing! Professional, kind, and state of the art. Highly recommend if you need a root canal.

John Murphy

Friendly, thorough, listened to my concerns and helped me make the right decision for my situation.

Kari Adams

Had a wonderful experience. The facility is state of the art. I came in with an emergency root canal that needed to be done.

Jennifer Wholey

The staff was amazing and so understanding. Great people who care and have the ability to make you feel like they care.

Iris Teran
See More Reviews
At Advanced Endodontics, we love to hear the many great stories our patients have about how getting a root canal with our doctors was their easiest and most comforting appointment ever! Even more fun for us is helping our patients maintain a healthy and functional smile. It's truly rewarding for us to have patients referring friends and family for years after their visits to our office.
Referring Doctors
We understand that nothing is more important than the bond of trust between the doctor and the patient.

We know how important it is that you can count on us to take exceptional care of your patients. When you refer a patient to our practice, you can be sure our team will provide them with the highest possible level of care as well as provide convenient and stress-free treatment.
You may refer patients to our office by filling out our secure online Referral Form.
Advanced Endodontics
743 Stirling Center Place, Suite 1701
Lake Mary, FL 32746
 At Advanced Endodontics, we enable our patients to get back to their daily lives with happiness and a natural smile. Our patient's time is valuable and we strive to find ways to minimize time in the dental chair while providing the best outcome - pain relief and saving teeth. Focused on comfort, care and convenience, we use the latest technology coupled with a top-rated dedicated team in a modern state-of-the-art setting to provide the highest dental care for patients. We are the top-of-mind referral choice of general dentists for patients in need of endodontic treatment and dental emergencies. So whether you live within the Central Florida community or you are just visiting the area, our team is here to take care of you when you need us the most. Same-day emergency appointments are welcome. We offer multiple convenient locations: Clermont, LakeMary, Orlando, Port Orange, and Winter Park.
Contact us today to learn more and schedule an appointment.
Non-Surgical Root Canal Therapy – When tooth decay has made its way through the enamel and into the interior of the tooth, root canal therapy is often needed. This procedure involves removing the inflamed pulp, disinfecting the tooth, and then sealing it up to prevent further infection. This procedure often brings relief to patients. 
Non-Surgical Root Canal Retreatment – In some cases, a tooth that has undergone root canal treatment may not heal properly or become painful or diseased months or years later. When this happens, the re-infected tooth gets a second chance with a root canal retreatment. This procedure is exactly as it sounds, a "re-do" of your previous root canal to repair the issues currently affecting it. 
Endodontic Surgery (Apicoectomy) – Rather than tend to infection through the tooth, endodontic surgery refers to approaching it through the gum tissue at the end of the root. The tooth's root tip, as well as the surrounding tissue, will be removed. This is often referred to as root-end surgery. 
Dental Emergencies – Dental emergencies happen when you least expect them. Severe pain, exposed roots, cracked tooth, knocked-out teeth, swelling, bleeding, and more can constitute a dental emergency. At Advanced Endodontics, we are available when you need us the most. In most cases, time is of the essence in order to preserve or save the tooth. 
Laser-assisted Endodontics – Lasers are transforming how endodontic treatments are done. Compared to traditional methods, it has proven in most cases to have higher treatment outcome success, reduced chair time and faster post pain recovery. 
Internal Resorption – This involves the resorption of the tooth starting in the root canal – and then destroying the entire tooth's structure. If caught early enough, root canal therapy can help to halt further damage, saving the natural tooth.  
External Resorption – External resorption involves resorption that takes place outside the mouth. Teeth grinding, prolonged whitening treatments, extended orthodontic wear, and trauma can lead to external resorption. Appearing as chips or holes on the outside of the tooth, it can impact the roots inside the tooth. 
Apexogenesis – When the roots of children's teeth don't develop properly, it can lead to complications and a lot of future dental work. With Apexogenesis, we can ensure that the root of the tooth continues to develop and that the apex, or root tip, closes, leaving your child with a healthy smile that can last a lifetime. 
Apexification – Usually the consequence of trauma or cavity on a young or immature permanent tooth. Apexification is a method of dental treatment to induce a barrier in a root with incomplete formation or an open apex of a tooth with necrotic pulp. A material known as calcium hydroxide will be placed inside the root canal systems to eliminate infection, stimulate calcification, and achieve an apical barrier seal at the apex of the tooth root. This treatment will normally require several monthly appointments to observe any changes induced at the apex of the tooth concerned.

Contact us today to learn more about our endodontic services.