How Does Diet Affect Dental Health?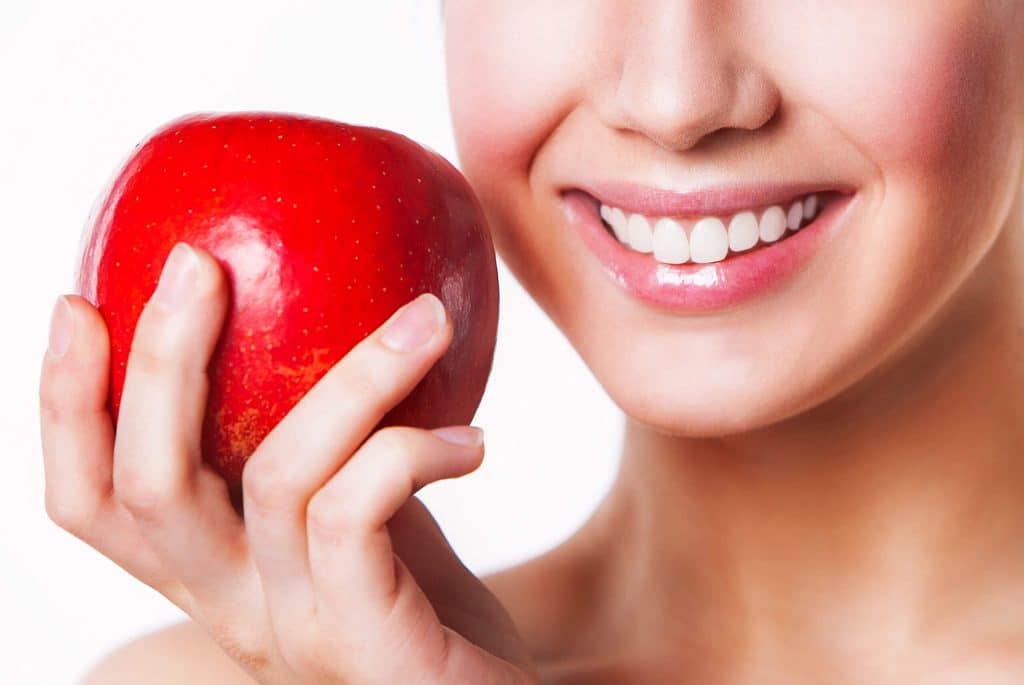 When everyday people think about the link between what their families eat or drink and dental health, ideas usually revolve around the negatives of a diet. The first things that come to mind generally involve sugar based beverages and sweets that too often cause cavities. Taking reasonable precautions to ensure children and adults avoid excessive sugary and acidic items is a terrific first step to good oral hygiene.
Another way of considering the link between diet and healthy teeth focuses on the positive. In other words, some foods and drinks deliver high levels of vitamins and minerals that support optimum tooth growth and healthy gums. For the purposes of better understanding how to maximize your family's diet, let's consider both sides of the issue.
How Does A Poor Diet Harm Teeth and Gums?
It may come as something of a surprise, but a poor diet is often the root cause of tooth decay that results in the need for endodontic procedures. The main culprits in our modern diet are sugars and starches that sometimes make prepared foods appear to taste better. Sugars and starches used to enhance flavor feed the bacteria that eats away at otherwise protective tooth enamel. These sometimes trapped or sticky particles too often lead to gum disease.
The following rank among the foods that undermine oral health
Sugary Candy, Cakes, Cookies, and Pies
Soda, Energy Drinks, and Sugar-Laced Flavored Milk
Dried Fruits and Acidic Citrus Fruits
Pasta Sauce and Pre-Made Foods with Sugar as an Ingredient
It's essential to keep in mind that wide-reaching foods and beverages cause tooth and gum damage. Although people consider coffee, tea, and pickled vegetables neutral or reasonably healthy, an excess can lead to receding or inflamed gums. Also known as Periodontal Disease, foods that aggravate gums cause telltale signs such as redness, sensitivity, and bleeding.
How Does A Nutritious Diet Support Oral Health?
The adage that "you are what you eat" applies to teeth, gums, and overall dental hygiene. Just as diets with excessive sugars and starch fast-track people to the endodontist's office, foods with high nutritional value protect us. Consider including the following in your diet.
Cheese: Low-sugar products provide significant levels of calcium that are needed for tooth and bone density. Cheese also delivers reasonably high levels of protein that help harden tooth enamel. The phosphate content in cheese also improves pH levels in your mouth, making it healthier.
Milk: Also rich in calcium and protein, milk remains a readily available healthy food resource. Community members may be best served by purchasing organic and non-flavored brands. Some do enhance the flavor by adding too much sugar.
Crunchy Vegetables: Chewing vegetables is a natural way to clear plaque and bacteria buildups away. Carrots, for example, are high in vitamin C and are well-known for valuable keratin. Adding a fresh salad with diverse vegetables can significantly enhance a daily diet and improve the nutritional levels teeth require.
Fresh Fruits: Although the excessive eating of citrus fruits places too many acids in the mouth, reasonable levels provide plenty of vitamin C. Fruits with lower acidity such as apples and pears can also integrate vitamins and nutrients. And like crunchy veggies, eating firm apples and pears helps clean teeth while reducing plaque and unhealthy bacteria.
Nuts: Supermarkets typically stock a wide range of trail mixes that blend different nuts. Avoid those with chocolate and other sweeteners and focus on diverse combinations. Peanuts remain an excellent resource for vitamin D, and almonds provide calcium. Cashews, in particular, stimulate healthy saliva output and walnuts are high in fiber. A mix of nuts can integrate iron, thiamine, magnesium, niacin, vitamin E, vitamin B6, and potassium, among others.
A diet that furthers healthy teeth and gums is consistent with protein, calcium, and vitamins other parts of the body need. Showing sugary products to the door and replacing them with healthy options can help protect the beautiful smiles in your family.
Contact Your Nearest Advanced Endodontics Location
We hope you find these nutritional tips helpful. If you or a loved one has oral health concerns, contact one of our five Advanced Endodontics locations and schedule an appointment. We have convenient locations in Lake Mary, Clermont, New Smyrna Beach, Orlando, and Winter Park. Our goal is to ensure you and your family members have healthy teeth, gums, and enjoy a beautiful smile.