How to Tell If You Need a Root Canal or Extraction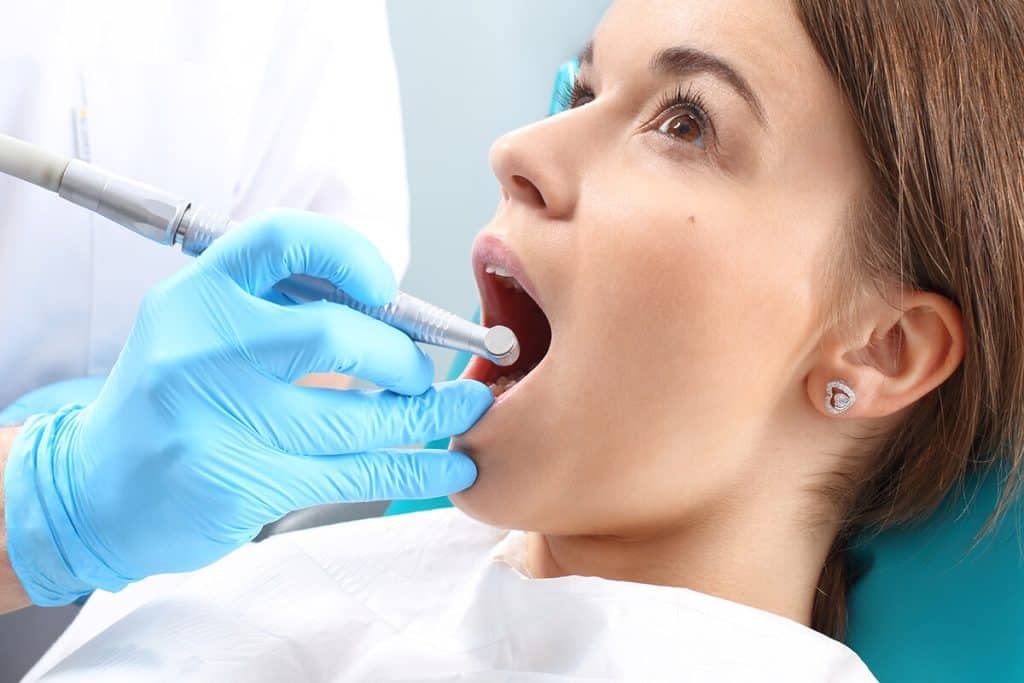 A root canal is a common dental procedure. It is often performed on a tooth that is severely damaged or decayed in order to save the tooth. But in some cases a tooth has sustained too much damage to be saved. How can you tell if you need a root canal or an extraction? Here's what you need to know. 
Is a Tooth Alive? 
Like the other bones in your body, a tooth is alive. The inside of a tooth is filled with organic tissue called dental pulp containing blood vessels and nerves. When a tooth is developing, the pulp plays an integral part in its growth. Although it remains inside the tooth after it is fully developed and in place, the pulp is no longer necessary to sustain the tooth. 
What is a Root Canal?
A root canal, sometimes called root canal therapy, is a procedure that is done to save an infected or damaged tooth. The dental pulp is completely removed and the root canal is thoroughly cleaned out and disinfected. Then the tooth is filled with composite material that fortifies the tooth and helps it keep its natural shape. Once the pulp is removed, the tooth is no longer susceptible to infection.
How Do I Know If I Need a Root Canal? 
A tooth that is in need of a root canal may cause the following signs and symptoms: 
Severe pain. If bacteria invades the root canal and infects the dental pulp, a painful tooth infection can occur. A toothache that doesn't go away and doesn't respond to over the counter pain medication indicates that you may have an infected tooth that needs a root canal. 
Crack. A tooth that is cracked may need a root canal if the crack is deep enough to risk exposure to the root canal and dental pulp. 
Fracture. A broken tooth may need a root canal if the broken piece is large enough to potentially expose the root canal and dental pulp to infection.
Deep cavity. When a cavity is deep enough that it reaches into the dentin, the soft layer beneath the enamel, it puts the tooth at risk for infection and should have a root canal. 
Widespread decay. If a large portion of a tooth is decayed, there is a higher risk of infection due to exposure of the dental pulp to bacteria. 
When Should a Tooth Be Extracted? 
If the tooth can be saved with a root canal, that is always the best option. But sometimes a tooth can be damaged beyond the point of saving and will need to be extracted. Here are some scenarios when extraction may be the only option: 
The tooth is broken below the gumline. 
A crack in the tooth extends under the gumline. 
There is not enough enamel left to save the tooth. 
The enamel is extremely weak.
Multiple previous root canals have been unsuccessful. 
Benefits of Getting a Root Canal Instead of Extraction
Extraction may seem like the easier option sometimes, but there are many more benefits to saving the tooth through a root canal if possible: 
Maintain chewing capabilities. Keeping your natural teeth in place gives you better chewing capabilities than you would have with missing teeth. 
Keep other teeth in proper alignment. Extracting a tooth and leaving an empty space can allow your other teeth to shift out of alignment, which can cause a myriad of dental and orthodontic problems. Saving the tooth keeps it and your other teeth in place. 
Preserve bone structure in your jaw. When a tooth is missing the support structures for the tooth, including the jaw bone, it will weaken and eventually dissolve completely. Keeping your natural tooth in place prevents this from happening. 
Avoid expensive replacement teeth. After a tooth extraction, the best option for your dental health is to replace the tooth with a bridge or dental implant, both of which will most likely cost more than a root canal. 
Who Can Save My Tooth? 
If your tooth can be saved, an endodontist is the best dental specialist for the job. Advanced Endodontics can evaluate the current condition of your tooth and make a recommendation for treatment. It is our goal to save your tooth whenever possible, providing root canal therapy and other endodontic procedures that are designed to restore the health of your teeth. 
Call 352-404-5550 or contact us today to learn more and schedule an appointment.