How to Know if You Have Permanent Nerve Damage Problems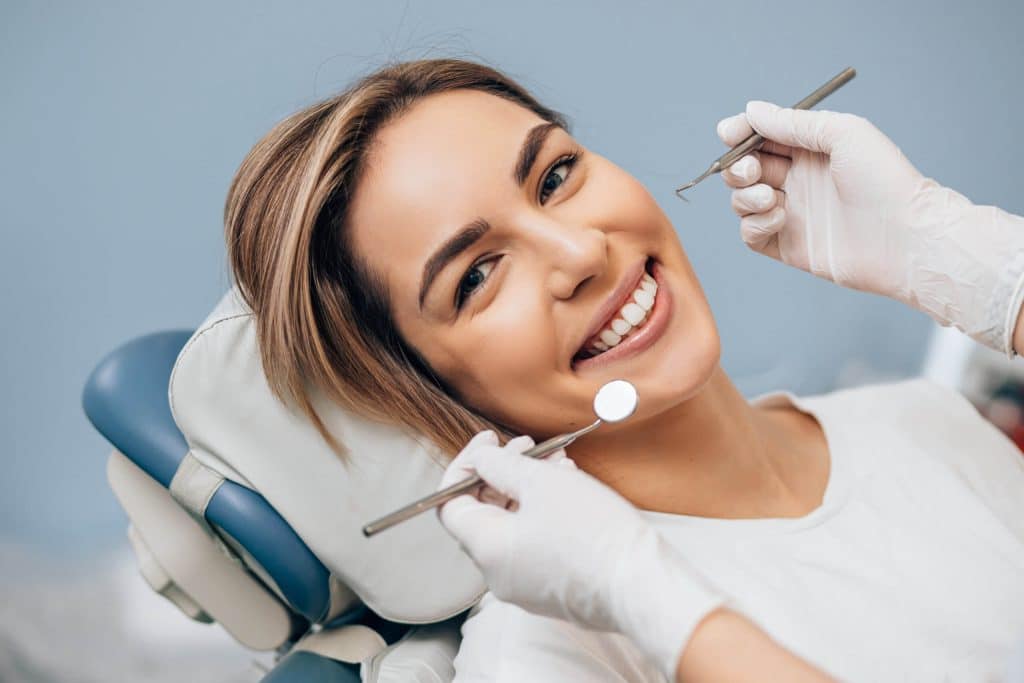 A sore tooth or other painful dental problem can be debilitating for anyone. When we have dental pain, it becomes painful to eat or even enjoy something as simple as a glass of ice water. Getting to a dentist as quickly as possible is essential. However, sometimes dental pain requires more than just a dentist. If you experience nerve damage, you will need to see an endodontist.
When nerve damage occurs, it's usually because a dentist has performed work that should have been referred to a more experienced specialist. General dentists can't perform more invasive dental procedures that are usually done by an endodontist. One example of a procedure that should be performed by an endodontist is wisdom tooth removal.
What Is Permanent Nerve Damage?
When wisdom teeth are removed, nerve damage is a rare complication. Most dentists will discuss with their patients the possibility of complications but the severity of permanent damage is sometimes glossed over since it is a rare condition. The fact is, one case is one case too many.
It's important to understand the difference between temporary and permanent nerve damage. If a nerve is bruised when your dentist performs your procedure, your nerve will heal just like any bruise. However, if the nerve is cut, the nerve can not heal naturally and the result is permanent nerve damage.
Which Nerves Can Be Affected?
The nerves that can be injured or damaged during tooth extraction are the trigeminal nerve, the lingual nerve, and the inferior alveolar nerve. These nerves are responsible for controlling specific sensations that affect the tongue, chin, and lower lip. In rare cases, the mental nerve can also be damaged.
Nerve damage happens when these nerves are bruised or cut during the extraction procedure.
Pulpal Sensitivity
Pulpal sensitivity is caused when the nerves surrounding a single tooth's pulp are damaged. In this case, the pain will typically be isolated to one tooth.
Dental Sensitivity
Dental sensitivity affects more than just a single tooth and can cause pain to more areas of the mouth. This nerve damage occurs if the enamel of your tooth becomes damaged. When you have dental sensitivity, even hot or acidic foods can be painful to eat.
What types of Procedures Cause Permanent Nerve Damage?
Most people associate permanent nerve damage with wisdom tooth extraction, but any of the following procedures can cause it as well if done improperly.
Molar extraction
Dental bridge installation
Dental implant
Besides dental procedures, nerve damage can also be caused by injuries such as a traumatic blow to the teeth or jaw.
What are the symptoms of a Damaged Tooth Nerve?
You will experience different symptoms with permanent nerve damage depending on which nerve has been harmed.
Trigeminal Nerve Damage
Most frequently, if a dental patient experiences nerve damage, their trigeminal nerve is the one that has been harmed because it's in close proximity to the mouth and jaw. If your trigeminal nerve is damaged, you will experience these symptoms:
Difficulty eating
Numbness to the lips, tongue, and face
Lingual Nerve Damage
Lingual nerve damage typically occurs during the removal of wisdom teeth. If your lingual nerve is damaged, you can experience the following:
Loss of taste
Tongue numbness
Impaired speech
Altered taste
Painful burning sensation in the tongue
Inferior Alveolar Nerve Damage
If your inferior alveolar nerve is damaged, it usually occurs during wisdom tooth extraction. However, inferior alveolar nerve damage can also be the result of dental implants being poorly placed. Another common cause of inferior alveolar nerve damage is the overworking or overfilling of a tooth when a root canal is being performed.
Inferior alveolar nerve damage causes a tingling sensation, burning ache, or numbness in the following:
Mental Nerve Damage Problems
Although more rare, damage to the mental nerve causes extreme pain and even sensory paralysis in the lower lip.
Permanent Nerve Damage Treatment at Advanced Endodontics
When you reach the point where you need to have your wisdom teeth removed, don't take a chance on a dentist who might not be as qualified to handle these complicated procedures. The endodontic specialists at Advanced Endodontics are devoted to saving your natural teeth with today's most advanced and proven technologies. Our state-of-the-art dental facilities are conveniently located throughout Central Florida, with offices in Orlando, Clermont, Lake Mary, Winter Park and Port Orange. Contact us for information on the advanced procedures we offer.