The Benefits of Laser-Assisted Endodontics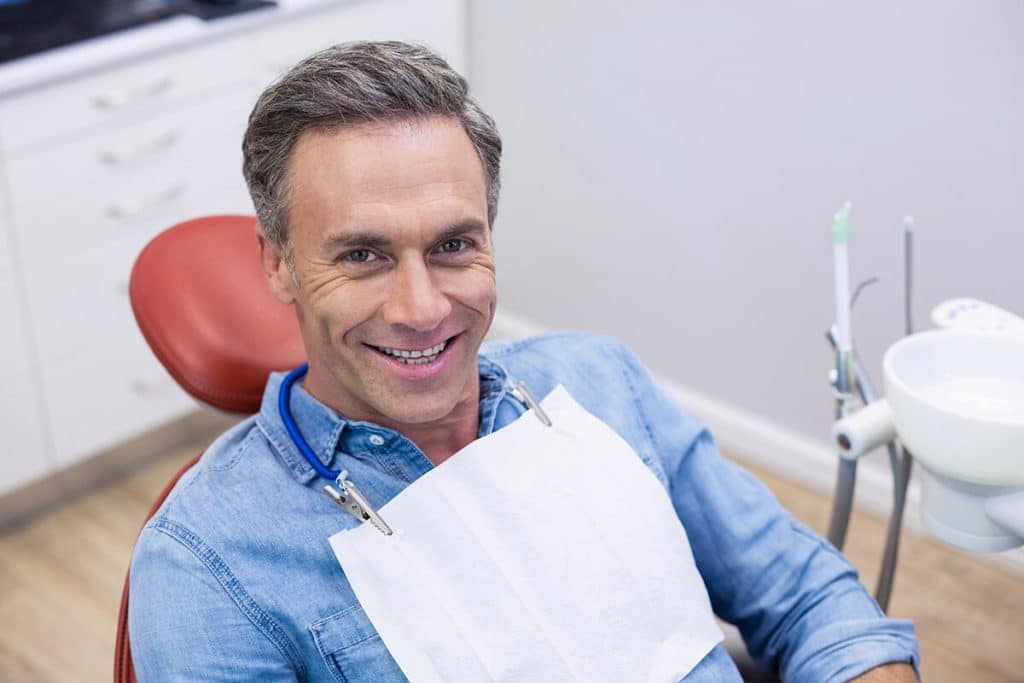 Laser dentistry is revolutionizing dentistry. This technology is being used in a wide variety of dental procedures to make them more effective and less invasive. Endodontics, a specialization within the field of dentistry, focuses on the health of the teeth from the inside out. Laser-assisted endodontics is another way that dental laser technology is being used to improve dental health and the patient experience. 
Consider the many benefits that laser-assisted endodontics offers to patients and why you should choose a practice that provides this type of treatment. 
Precision and Accuracy
The use of laser dentistry in endodontics allows for improved precision during endodontic procedures. This means your endodontist can perform root canal therapy, endodontic retreatment, and other procedures with greater accuracy, increasing the chance of success the first time and less need for repeat procedures. 
Faster Procedures
The increased precision and accuracy of dental lasers can shorten the length of many endodontic procedures. Endodontists can achieve the same results in a much shorter time because the tools they are using are highly advanced and more precise than traditional dental tools. This means less time in the dental chair for patients and less time out of your busy schedule. 
Minimally Invasive
Laser-assisted endodontics is less invasive than traditional endodontics. You will feel less pressure and vibration with a dental laser than with other endodontic tools. Patients experience less bleeding during and after laser-assisted procedures because dental lasers naturally cauterize tissue along the way. 
Quieter Operation
Dental lasers are quieter than traditional dental tools. You won't have to hear the anxiety-inducing sounds that are bothersome to many patients. For patients who suffer from dental anxiety or sensory disorders, this can be an important benefit. 
Reduced Recovery Time 
The less invasive nature of dental lasers can reduce your recovery time by a significant amount. You'll have less tenderness or residual discomfort following an endodontic procedure that was performed with laser technology. This also means you'll need less pain medication during recovery, if you need any at all. 
Lower Risk of Infection
The use of dental lasers lowers the risk of postoperative infection. This is because there is less cutting of the tissue, reduced bleeding, and fewer sutures needed. Dental lasers naturally cauterize the tissue, which prevents infection from setting in. 
Less or No Anesthesia Needed 
In many cases patients do not need any anesthesia for laser-assisted endodontic procedures. And when anesthesia is needed, it is often reduced significantly from the amount required for endodontic procedures performed with traditional tools. 
Better Chance of Saving the Tooth 
The ultimate goal of endodontic procedures is to save the natural tooth whenever possible. The use of dental lasers in endodontics increases the chances that the natural tooth will be saved. Lasers allow more of the natural tooth structure to remain, only eliminating the diseased or damaged portions. Dental lasers are capable of reaching even the smallest areas within a tooth to eliminate infection. 
Am I a Good Candidate for Laser-Assisted Endodontics?
If you are in need of any endodontic procedure that can be performed with a laser, you should take full advantage of this option. With all the benefits listed above, your experience can only improve with the use of laser dentistry. There are fewer risks than with traditional dental tools and you'll be more comfortable during and after your procedure. 
Where Can I Find Laser-Assisted Endodontics? 
Not every endodontist has laser technology, so be sure to find one that offers this option. Advanced Endodontics provides laser-assisted procedures because we believe in improving the patient experience in every way possible. Our goal is to save your natural teeth whenever possible through the most cutting edge technology and techniques in endodontics. 
Call 352-404-5550 or contact us today to learn more and schedule an appointment.