Today's Technology is Advancing Modern Endodontics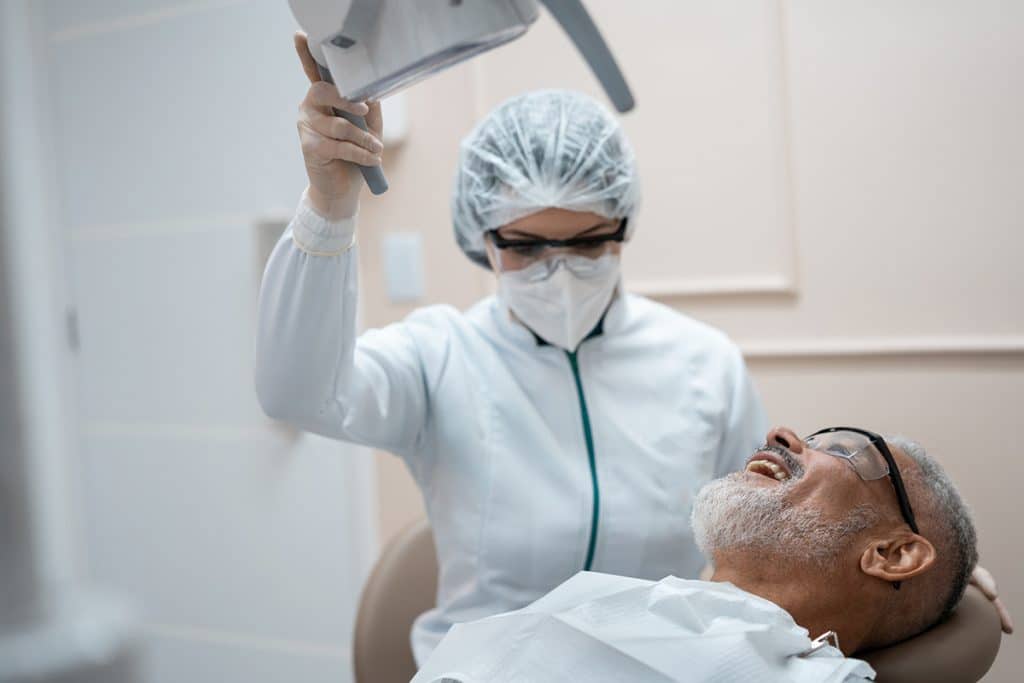 Technology is constantly advancing, affecting our lives in a variety of ways. This is also true in the field of dentistry and dental specialties like endodontics. Today's technology is advancing modern endodontics and saving people's teeth in ways that weren't possible just a few years ago.
What does this mean for you? How will technology influence your dental health? Find out about the technological advancements that are revolutionizing endodontics.
Understanding Endodontics
Endodontics is a specialty within the field of dentistry. The focus of endodontics is the inside of the tooth, primarily the dental pulp that is the life force that sustains the health of a tooth. Each tooth has a soft center made up of blood vessels, nerves, and tissue, contained within the root canal. The dental pulp is susceptible to infection if bacteria invades the tooth, typically through a deep cavity, a crack in the enamel, or a damaged root.
An endodontist primarily treats infected teeth or performs procedures to prevent infection in an at-risk tooth. Endodontic procedures sometimes focus on the roots of the teeth to repair damage that allows infection to develop. The most common endodontic procedure is a root canal. Although many general dentists also perform root canals, endodontists have specialized equipment and expertise to handle complex root canals effectively, as well as other endodontic procedures.
Recent Technological Advancements in Endodontics
The following technological advancements have improved endodontic services:
Cone Beam Scanners. Cone Beam Scanners create 3D images of the teeth and mouth, which offer more accurate diagnostics and aid in the planning of procedures.
Dental Lasers. Laser dentistry is less invasive, minimizes bleeding and discomfort, and accelerates healing after endodontic procedures.
Endodontic Microscopes. Endodontic microscopes allow endodontists to see all aspects of complex root canal systems in teeth, increasing the success of root canal procedures and reducing the need for endodontic retreatment.
Digital Imaging. Digital X-rays use a fraction of the radiation of traditional film X-rays, making them safer by reducing the patient's exposure to radiation. Digital images are also clearer for more accurate diagnostics and procedures.
Electronic Apex Locator. The apex of a tooth is the bottom tip of the root, which can be difficult to locate because it is under the gums. But an electronic apex locator allows endodontists to see exactly where the tip of the root is for more thorough root canal procedures.
Piezo Electric Handpieces. These handpieces are designed to be more gentle and less invasive when removing bacteria and infected tissue.
Gentle Wave. Using sonic energy to clean root canal system more efficiently and effectively with minimal root structure removal so that patients feel less post op sensitivity when compared to traditional RCT.
Improving the Patient Experience
All of the above technologies are designed to improve the patient experience when receiving endodontic treatment. Through less invasive measures and gentle operation of dental tools, patients experience less discomfort and faster recovery. Procedures are also more likely to be successful the first time, providing long lasting solutions to endodontic problems. The chances that teeth can be saved are greatly increased with the use of technology.
Advanced Endodontics is Committed to Technology
Our commitment to technology is just one of the many ways we strive to improve the patient experience. We make it our goal to provide an advanced level of care, which is the source of our practice name, Advanced Endodontics. By keeping up to date with current technology and best practices in the field of endodontics, we offer our patients the best chance of saving their teeth and keeping them healthy for life.
Contact us today to learn more and schedule an appointment. Referrals are not necessary for new patients.